The Top 10 Podcasts to Listen to on Spotify Right Now
Published on : October 30, 2023 at 10:01 AM
Published on : October 30, 2023 at 10:01 AM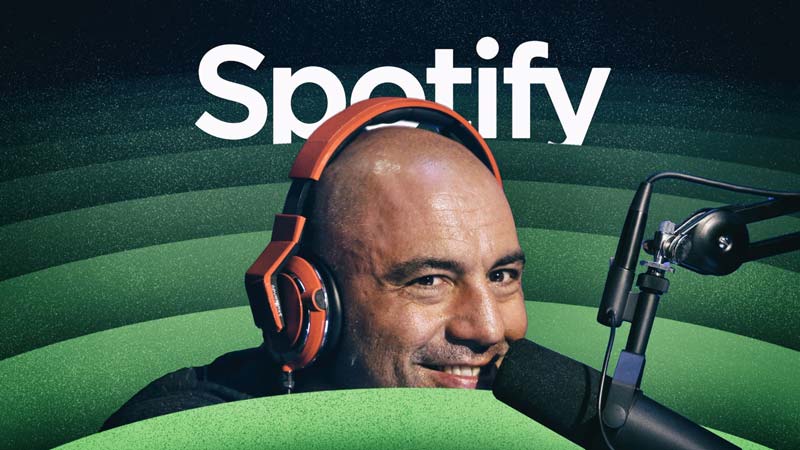 This year The British College launched its first-ever podcast, with experiences and advice being shared by some of our most successful students and alumni. So we decided to take a look at some of the other podcasts that are out there right now and give you the lowdown on the current Top Ten trending ones. Ranging from hilarious discoveries to true crime stories and inspirational chats - there's something here for everyone.
"The Joe Rogan Experience" - Hosted by Joe Rogan
You either love him or hate him - but he currently has the No.1 podcast so we're guessing more people are leaning on the side of love. Joe Rogan's podcast is packed with a diverse array of guests, who cover everything from science to comedy, politics, and sports. But be warned, some episodes can be as long as three hours … so you might want to clear your schedule.
"The Daily" - Hosted by Michael Barbaro
If you want an easy way to stay informed of the latest news, and you prefer listening to reading, then this is definitely the podcast for you. With the most recent updates from around the world and deep dives into current events, Michael Barbaro and his team deliver concise yet comprehensive news analysis on a daily basis, making it a go-to for staying informed.
"How I Built This" - Hosted by Guy Raz
Business Advice & Inspiration
This is an ideal one for all of our business students as every week Guy Raz interviews the founders of some of the most successful companies in the world and helps them delve into the challenges and successes that led to their creation. They also share some of the top tips that brought them to success - so tune in if you want to get there too.
"Serial" - Created by Sarah Koenig
"Serial" is the O.G. podcast that brought the true-crime genre into the mainstream. Each season focuses on a single true crime story which has been meticulously researched and is then presented in an engaging and suspenseful manner that will have you as hooked as your favourite Netflix drama series. Just make sure not to Google any spoilers.
"Radiolab" - Hosted by Jad Abumrad & Robert Krulwich
Strange Stories & Discoveries
If you want to learn something new from your podcast then this could be the one for you. With scientific discoveries, philosophical revelations, and intriguing stories, "Radiolab" is a fascinating exploration of a wide range of topics - and hosts Jad Abumrad and Robert Krulwich are particularly good at combining in-depth research with captivating storytelling.
"Science Vs" - Hosted by Wendy Zukerman
Uncovering Myths & Misconceptions
"Science Vs" takes a deep dive into popular myths, misconceptions, and controversial topics with the mission of separating fact from fiction. Did Shah Jahan really cut off the hands of everyone who built the Taj Mahal? Was Jesus actually born on Christmas day? Well, you better tune in and join Wendy Zukerman to find out.
"Criminal" - Hosted by Phoebe Judge
"Criminal" is another popular true crime podcast, but this one has a unique twist. Rather than focusing on well-known cases like "Serial" does, it instead explores the lesser-known ones and in doing so exposes some of the stranger and quirkier sides of the criminal justice system - making it both eye-opening and completely addictive.
"The Moth" - Various Storytellers
"The Moth" is an international event that invites literally anyone who is willing to tell a short five-minute story on the theme of the night. These themes range from love to ice cream and the stories span from hilarious to tear-jerking. It has now become so popular that well-known people have started to join, and you can also listen to their slightly longer tales on the pod.
"The Michelle Obama Podcast" - Hosted by Michelle Obama
Inspiring & Insightful Conversations
You just hear the name Michelle Obama and you know that his podcast is going to be inspirational. Former First Lady Michelle Obama's podcast features insightful conversations on various aspects of life, including relationships, health, and community with guests that range from close friends to public figures. So if you need a boost, this is the one for you.
"Conan O'Brien Needs a Friend" - Hosted by Conan O'Brien
If you're in need of a good laugh, Conan O'Brien's podcast is the place to get it. The famous late-night host extends his unique brand of comedy to Spotify by inviting celebrities and friends to engage in humorous conversations that will have you laughing out loud. So maybe not the best one to listen to at work …
And of course, we have our very own "TBC Podcast: More Than a Podcast", which you can listen to on Spotify or on Youtube by clicking right here.
- Marney Ryan