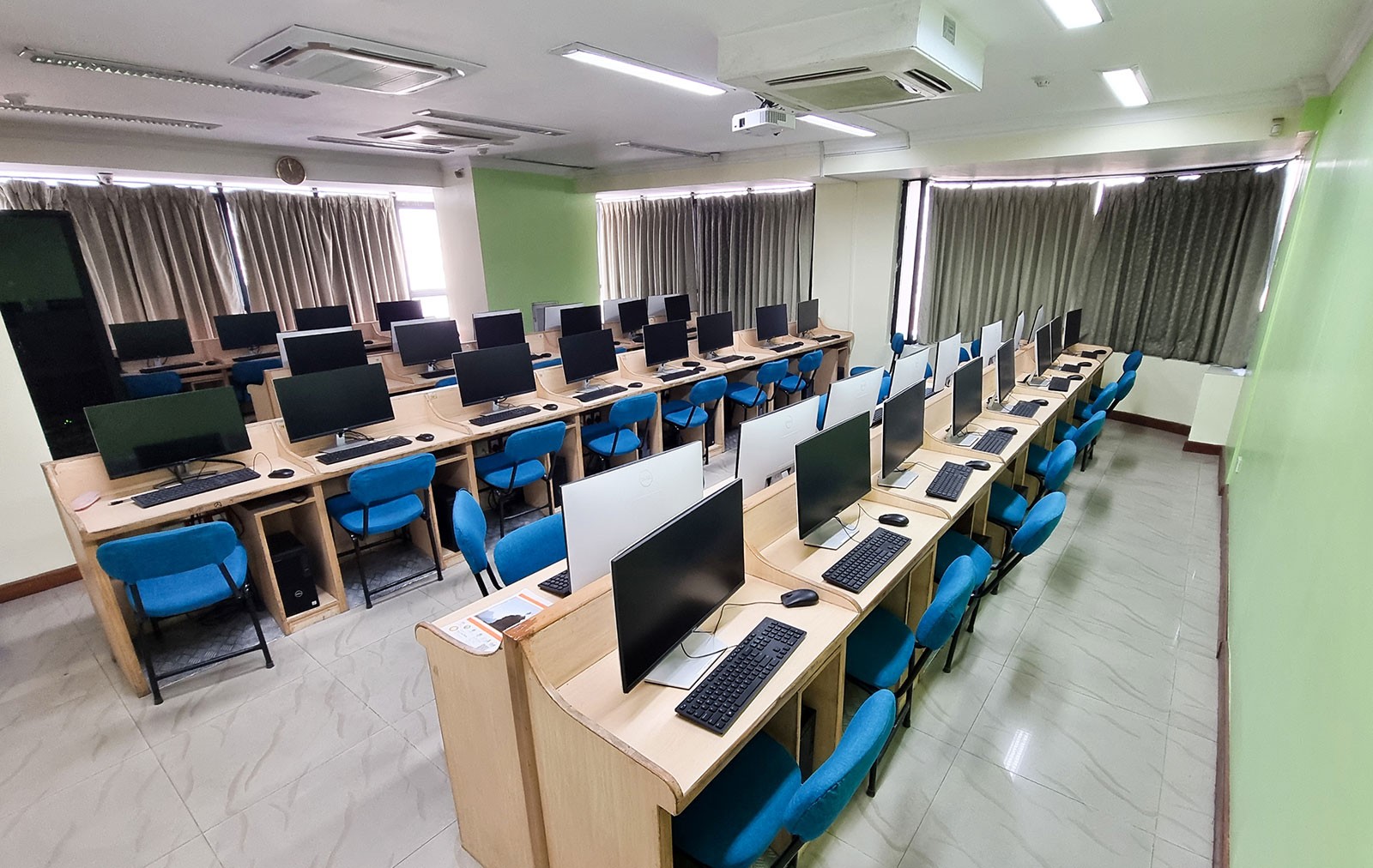 The British College provides a wide range of computing resources and support services. There are three computer laboratories at TBC with approximately 100 computers available. The College has a leased line with high-speed bandwidth to provide around the clock Internet access to students. The Computer Forensics Lab is also equipped with HD Multimedia facilities and each computer has power back up.
Forensics and Security Lab:
The Forensics & Security Lab includes 34 dedicated workstations for students' use, with complete access to software and network tools. The lab is equipped with a dedicated server with isolated network layers and multiple operating systems - and has been designed to allow students to practice computer security measures, including detection and investigation of computer security breaches and other digital crimes.

Also known as the "Hacker Lab," here students have the opportunity to learn the techniques required to protect information from hacking. They also learn how to perform forensic examinations of computer systems in order to identify hidden files and capture digital evidence.

Student groups meet here to practice for competitions, work on projects or create their own research or investigations using various versions of Linux, and other open source software tools.
Open Access Lab:
The open access lab is located on the third floor of the College. It is open from Sun-Friday, 7am – 5pm. The facility is open to all TBC students, except when in use for a class. Students can use this lab for preparing assignments, projects, internet and email access, and research. The lab contains 34 computer systems equipped with the latest versions of applications and tools.
Computer Based Exam (CBE) Lab:
The CBE lab includes seven dedicated computer systems and also functions as an authorised ACCA Exam Centre.