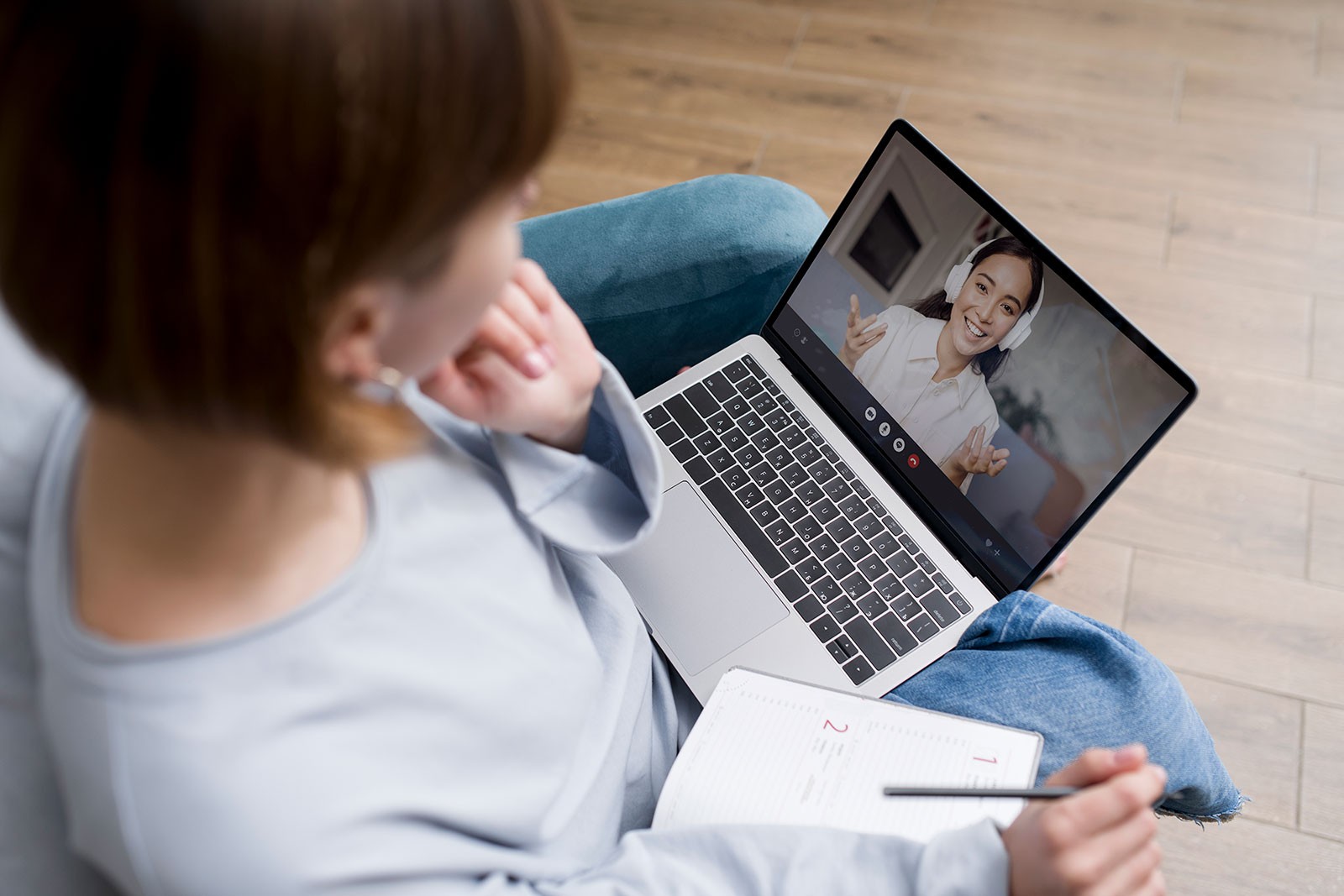 Welcome to The British College Student Counselling and Wellbeing Unit (TBC SCWU) – your trusted space for Mental Health and Wellbeing. Our experienced team of mental health professionals ensures utmost confidentiality, encourages open and honest communication, and offers holistic support for improved mental health and overall well-being.
TBC SCWU has collaborated with UpaCare Health to address the spectrum of your mental health and well-being needs. Harnessing the latest technology and established by a team of medical professionals and computer scientists, UpaCare Health is dedicated to delivering accessible and comprehensive healthcare solutions. As a part of your mental health and wellbeing unit, UpaCare Health aims to create a supportive and inclusive environment where students can thrive academically and personally while addressing their mental health needs.

Introduction to UpaCare:
We offer:
Counselling Services: Provide individual and group counselling sessions with qualified mental health professionals to address a wide range of mental health concerns, such as stress, anxiety, depression, and interpersonal issues.
Online and Telehealth Services: Provide virtual counselling and support options for students who may prefer remote access or have difficulty attending in-person sessions.
Crisis Intervention: Offer immediate support and crisis intervention services for students and staff in distress or facing urgent mental health crises.
Mental Health Education: Conduct workshops, seminars, and educational programs to raise awareness about mental health issues and promote mental health literacy among students and staff.
Self-Help Resources: Offer resources such as self-help materials, and online assessments and tools designed to support mental health and wellbeing.
Referral Services: When necessary, facilitate referrals to off-campus mental health providers and specialists for more specialized care.
Accessibility: Ensure that all services are accessible and sensitive to the diverse needs of the student population, including students with disabilities, LGBTQ+ students, and students from different cultural backgrounds.
Confidentiality: Maintain strict confidentiality to create a safe and trusting environment for students to seek help.
Feedback Mechanism: Establish a feedback mechanism to continuously improve services based on the needs and preferences of students.
Prevention Programs: Develop and implement prevention programs that address issues like substance abuse, eating disorders, and suicide prevention.
Cultural Competency: Ensure that our members are trained in cultural competency to provide culturally sensitive care.
Accessibility and Outreach: Promote the unit's services through various channels and ensure that students are aware of the available resources.
Holistic Approach: Emphasize a holistic approach to mental health and wellbeing, considering physical, emotional, social, and academic factors that influence student wellness.
Download UpaCare Health App
Appointment Schedule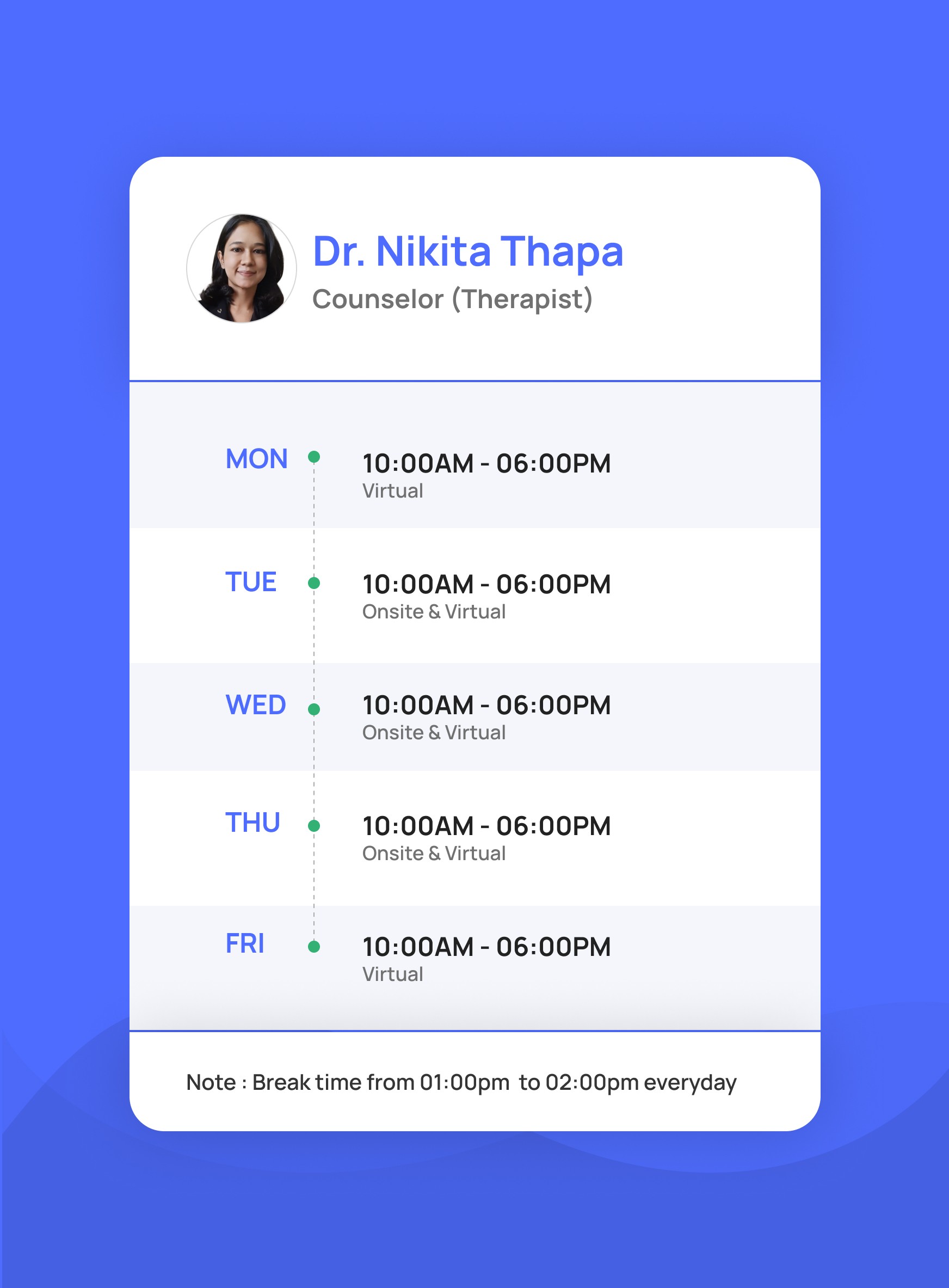 If anyone is having difficulties with their App or struggling to book appointments, please contact UpaCare Health at the following email address: upacaretbc@gmail.com
Please note this is a confidential email and only shared with the healthcare team at UpaCare Health.
UpaCare Health is not an emergency service and emails will only be reviewed between 10 am-6 pm Monday through Friday. If you require emergency mental health support, please contact one of the emergency hotline numbers below: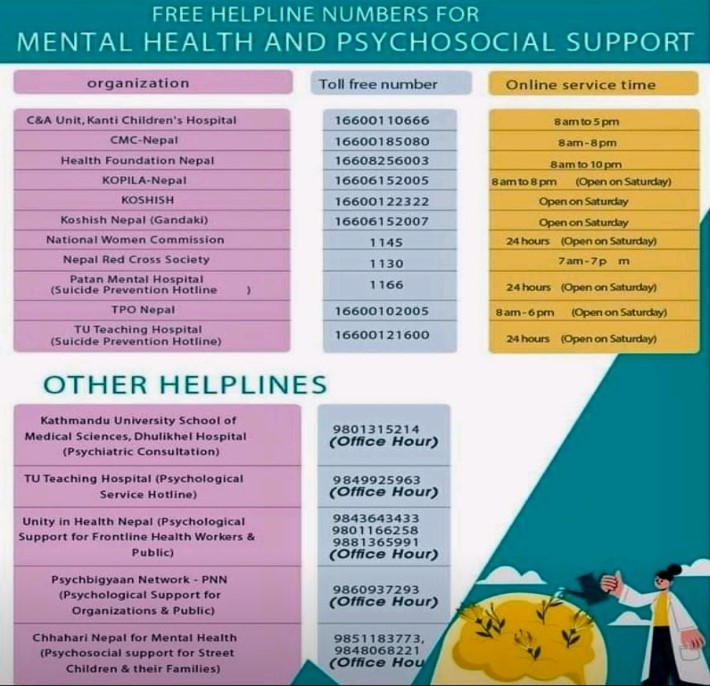 FAQ
Why is student counselling important?
Counselling is vital for students as it offers essential mental health support, equips them with coping skills for academic and emotional challenges, enhances academic success, fosters personal growth, and helps build healthy relationships.
What is the initial step in the counselling process?
Upon being assigned your counsellor, your session will take place either virtually or on-site based on your preference. If virtual, your counsellor will request that you find a quiet, distraction-free space with a stable internet connection and, if you are comfortable, enable your video. During the initial session, you will typically be invited to share your background and discuss your current state of well-being. Together, you and your counsellor will collaboratively embark on a journey to cultivate personal growth, anchored in mutual respect and cooperation, to help you become the best version of yourself.
Will my counsellor share my information?
Your confidentiality is of utmost importance to our counsellors. Any information shared is kept strictly confidential. Your counsellor will only share information with the College/Guardians/Law enforcement/Other Medical Professionals if there is a risk of harm to yourself or others.
Can I book a counselling appointment if I am not a student?
Absolutely, all TBC members, including students, teachers, and non-teaching staff, are eligible to access support from the Student Counseling and Wellbeing Unit.
How long is a counselling session?
Each counselling session is between 45 and 60 minutes long.
How do I prepare for my counselling session?
In your first session, you can begin by explaining why you've sought counselling. If you're unsure about what to say, it's perfectly fine; you can think about any questions you may have for your counsellor at this stage.
What issues can I share at counselling?
Feel free to discuss any personal or academic issues during your counselling session. This may encompass stress management, anxiety, depression, trauma healing, anger management, overthinking, time management, confidence building, and conflict resolution, among other concerns. Your topics are not limited to this list; your counsellor is here to support you in your unique journey to well-being.