About the Course
The MSc Information and Technology is a programme rich in a specialisation, that provides a transformational experience to its students by integrating the technological and business aspects of modern IT.
In an era where digitalisation is pervasive across all sectors and industries, the course has been designed to address the high demands of both the private and public sectors, by filling the current digital skills gap.
It further provides students with the knowledge required to succeed in the industry, and develops them into skilled IT experts, with the ability to deal with complex IT issues in business - both systematically and creatively.
The course has been designed to allow for the customisation of modules, in order to grant students the freedom to choose from a wide range of different subject areas. In this way the MSc allows students to tailor their learning and pick the advancements and aptitudes they need to specialise in their chosen area.
Programme Objectives
There are no prerequisites with regard to the faculty of any previously obtained degree.
The course has an open stream, based on relevant IT industry experience.
A dedicated course team that will help students identify the modules or pathways best suited for their career aspirations.
Class timings are flexible and can be scheduled for the morning or the evening - in accordance with the requests of prospective students.
A wide variety of the modules that hone students' critical thinking skills and help them to establish self-direction.
Opportunities to address real-world problems and prepare for careers in Software Engineering, Information technology Management, Network Communications, and more.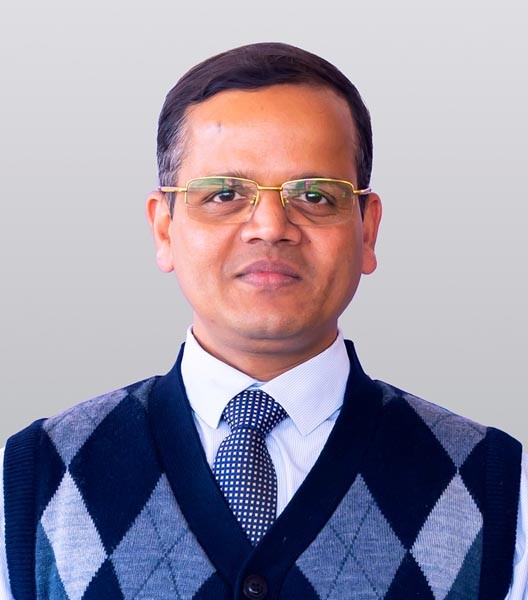 Sukant Kumar Sahu
Programme Leader, MSc IT
Why MSc Information and Technology at The British College?
Study in Nepal and gain an Internationally recognised degree from a top British university for a fraction of the cost
Benefit from a curriculum that is regularly updated to reflect the current business environment and gain employability-focused skills
Have the opportunity to apply your learnings to real-life business scenarios and gain experience and exposure through Individual Consultancy Projects
Gain exclusive access to our distinguished panel of TBC Industry Advisory Board members for global exposure and top networking opportunities
Pre-Masters Programme:
Bachelors Honours Degree: 2:2 or above (55% or above)
Direct entry
A pass in TBC's Pre-Masters degree;
OR
A degree greater than or equal to 2.2 (Students fully meeting UWE entry criteria can join directly to the university programme) and;
A minimum of 6.5 IELTS or equivalent (with no skill below 6)
A student may be allowed admission with relevant managerial (evidenced) work experience (no less than 2-3 years).
(Note: individual university partners may have variations on the type and amount of work experience and if it is required. Please refer to the Programme Leader for further specific course information).
Entry Requirements
After you Graduate
Our students will be fully equipped to progress to a career in roles such as (but not limited to):
IT project manager
Chief Information Officer
Chief Information Security Officer
Senior software engineer
Data analysts
After you Graduate
As an international student it was really important that I understood all of the lessons, and at TBC that was never a problem. Throughout my time at the College, I experienced top quality, hands-on teaching that helped me to think more professionally and understand how to use my expertise in my work.
In the global world of IT, having up-to-date knowledge of technology is essential, and so modules on my programe such as Project Management, Negotiated Skills, and Development truly helped to prepare me for a future in the tech industry.
Testimonials
Find out more about the course structure of this programme.
Course Structure