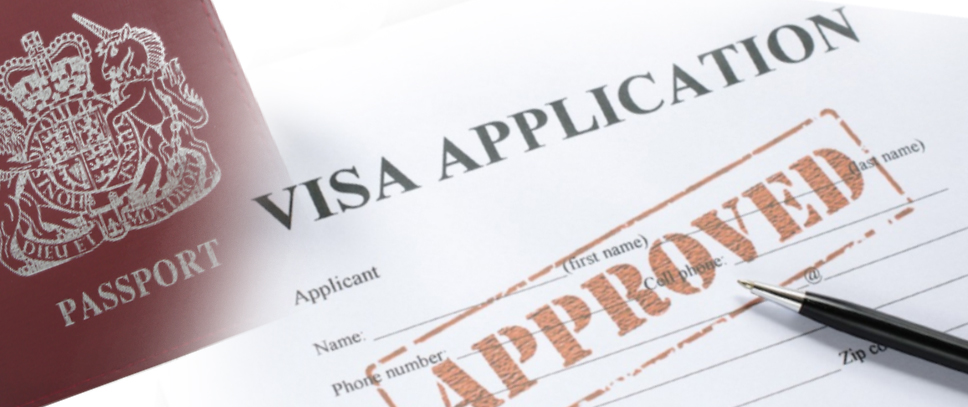 Visa Process for International Students
1.Please keep your valid passport to hand.
Have a recent digital photograph ready to upload with your application.

Students can apply for the desired course online or download the TBC application form and email a scanned copy to admissions

@

thebritishcollege.edu.np

The Admissions Department will review

your application form and forward it to the appropriate UK university for further screening.

The British College will then provide an offer letter if your application is successful.

The student needs to make their payment to The British College after which TBC will provide an acceptance letter.

Students can then apply for a student visa.

Students from SAARC countries can apply for a tourist visa and change their visa status after their arrival in Nepal. For non-SAARC countries, students may have to visit the nearest Nepalese Embassy in their country.

A visa cannot be obtained on arrival for citizens of the following countries; Afghanistan, Iraq, Cameroon, Ghana, Somalia, Swaziland, Palestinian Territory, Zimbabwe, Nigeria, Ethiopia, and Liberia.
Documents required:
Admission letter from the Academic Institution.
Bank balance to support the study.
Passport and copies of Passport along with a copy of the latest visa page.

For further information, please contact:
The Department of Immigration is located at Kalikasthan, Dillibazar, Kathmandu
Tel : 977 – 1 – 4429659 / 4429660 / 4438862 / 4438868
Fax : 977 – 1 – 4433934 /4433935
Email : dg@nepalimmigration.gov.np, mail@nepalimmigration.gov.np
Web : http://www.nepalimmigration.gov.np