About the Course
The BSc (Hons) Cyber Security and Digital Forensics programme at The British College is run in partnership with the University of the West of England, UK, and is one of our highest-ranking degrees for graduate employment.
This exciting course gives students the opportunity to play an important role in helping businesses to manage cyber-attacks and investigate digital evidence. IT security has become a top priority - and there is currently a skills shortage within the field. This means that highly skilled security professionals are in demand and organisations often approach students from the course - leading to most graduates being in employment within six months of graduating.
Our mix of traditional and creative learning environments enable students to gain essential knowledge and real-world skills to prepare them for their future career and opportunities for employment are vast. Graduates from the course are qualified to enter into a range of careers in the private or public sector, in a variety of roles including working for in-house forensics, e-discovery, security teams, legal practices, and the police force.
Programme Objectives
Strong employment opportunities, with governments, public services, and corporations dedicating more resources to computer security, following high-level security breaches.
International opportunities - as the UK government has highlighted an urgent need for skilled graduates within forensic computing.
Learn to protect IT infrastructure, edge devices, networks, and data - and further prevent data breaches by monitoring and reacting to attacks.
Acquire skills in maths, statistics, research, and critical thinking, to prepare students for roles as programmers, system and network administrators, and IT security professionals.
Accredited Body
This course is accredited by the Engineering Council* and the British Computer Society.
*The Engineering Council is the UK regulatory body for the engineering profession. They hold the national registers of over 222,000 Engineering Technicians (EngTech), Incorporated Engineers (IEng), Chartered Engineers (CEng) and Information and Communications Technology Technicians (ICTTech).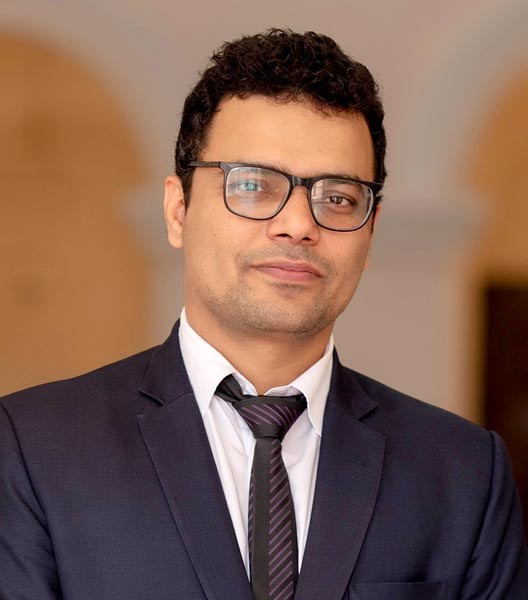 Saroj Sharma
Programme Leader, BSc(Hons) Cyber Security and Digital Forensics
Why BSc (Hons) Cyber Security and Digital Forensics at The British College?
Gain exclusive access to our cutting-edge Internet of Things lab and Digital Forensics lab
State-of-the-art forensics lab for the first time in Nepal using industry-recognised software such as EnCase and Cellebrite
Benefit from exclusive links with a large portfolio of industries for top internships, guest lectures, and networking opportunities
Receive an advantage when applying for future opportunities by studying an EC Council Accredited programme with an employability-focused curriculum
Foundation Programme
To qualify for the foundation programme you must have one of the following:
10+2/CBSE or equivalent
60% (GPA 2.4) or above aggregate score
A Level (minimum 3.5 credits with 3 full credits)*
*Any other qualification must be approved by the Programme Leader before being accepted

Direct Entry:
Pass TBC Foundation Programme
OR
Overall 75% & above with a minimum of 70% in English or;
120 UCAS points with a Minimum of 96 points from 3 A Level subjects (Excluding General Studies)
AND
6.0 IELTS or equivalent (with no skill below 5.5)
Entry Requirements
After you Graduate
Our students will be fully equipped to create their own company or progress to a career in roles such as (but not limited to):
Cryptographer
Information Security Officer
Penetration Tester
Security Architect
Incident Responder
Security Auditor
Vulnerability Assessor
After you Graduate
My passion for cryptography was the driving force that brought me to this programme, and I am happy to say that it has surpassed my expectations. As a Cybersecurity and Digital Forensics student at The British College, I am proud to be part of an outstanding programme that provides the latest knowledge and skills in the field. The college's
Forensics Lab is equipped with state-of-the-art software and tools which provide us with experience in solving real-world challenges.
Moreover, the top-notch tutors are knowledgeable, supportive, and always ready to guide us in our academic journey and with the quality of knowledge and skills that I have acquired here, I am confident that my future is bright and secure.
Testimonials
Find out more about the course structure of this programme.
Course Structure