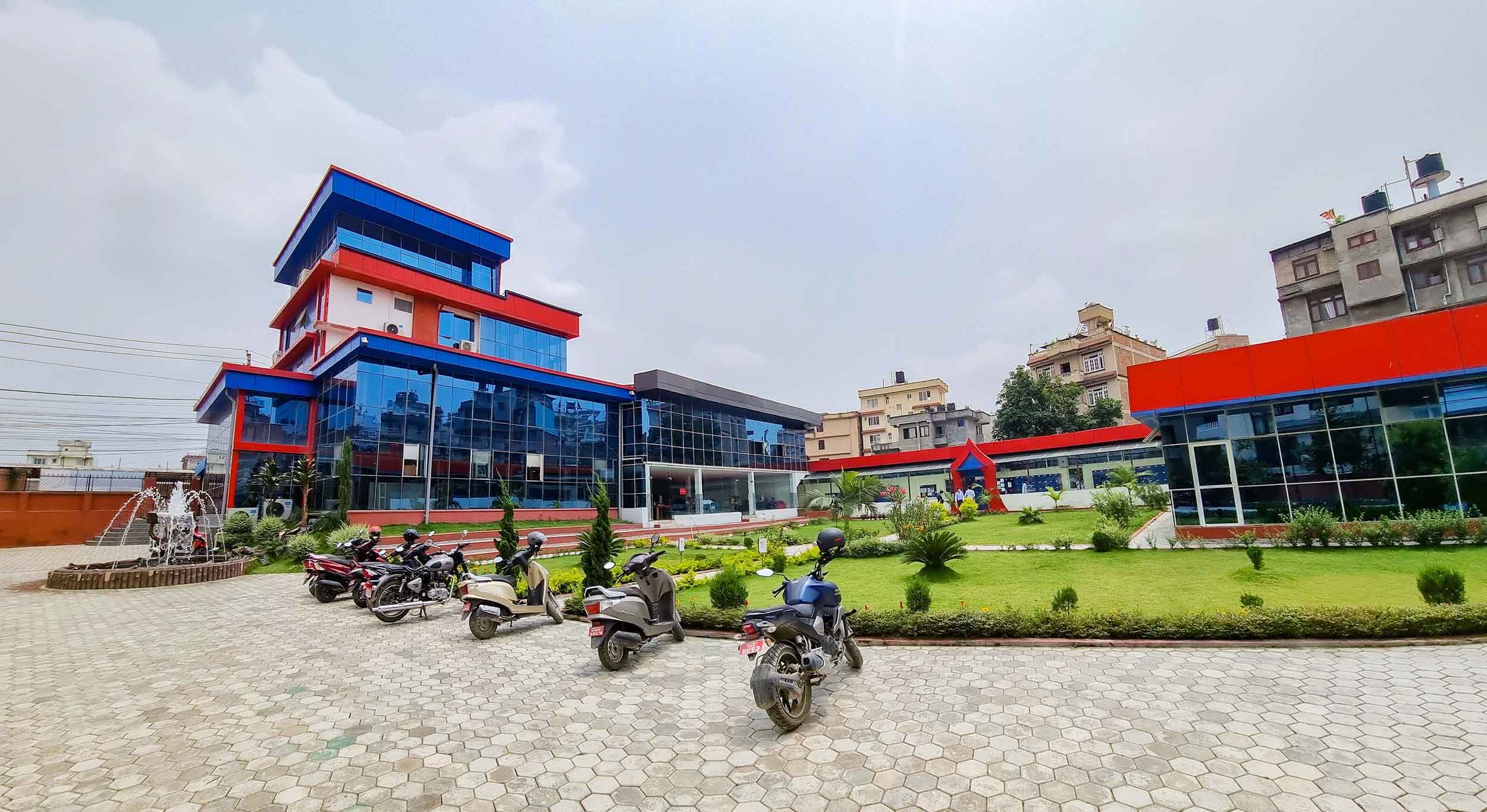 The Lalitpur Campus in Chakupat is our first fully student dedicated campus and is home to The British Model College and The British Professional College, providing A Levels and the ACCA.
Established in 2021, all facilities are brand new and have been built exactly to the students requirements. We have a large number of spacious, air conditioned classrooms; science labs; hi-tech computer labs; a hall for assemblies, performances, and events; and a well equipped library providing all of the resources our students could need.
We also value our students' development outside of the classroom and provide free wifi throughout the building so that students can study any time. We also have a Basketball and Badminton Court, and a range of sports facilities for our students to enjoy.
When students are having down time between classes they can enjoy our beautiful garden or relax in one of the social spaces, where students can meet to study together, relax, and form groups and societies. We also have a cafe where students can buy food or bring their own food to eat. And to ensure that students can all get to College and back home safely, we have transportation facilities available for all.