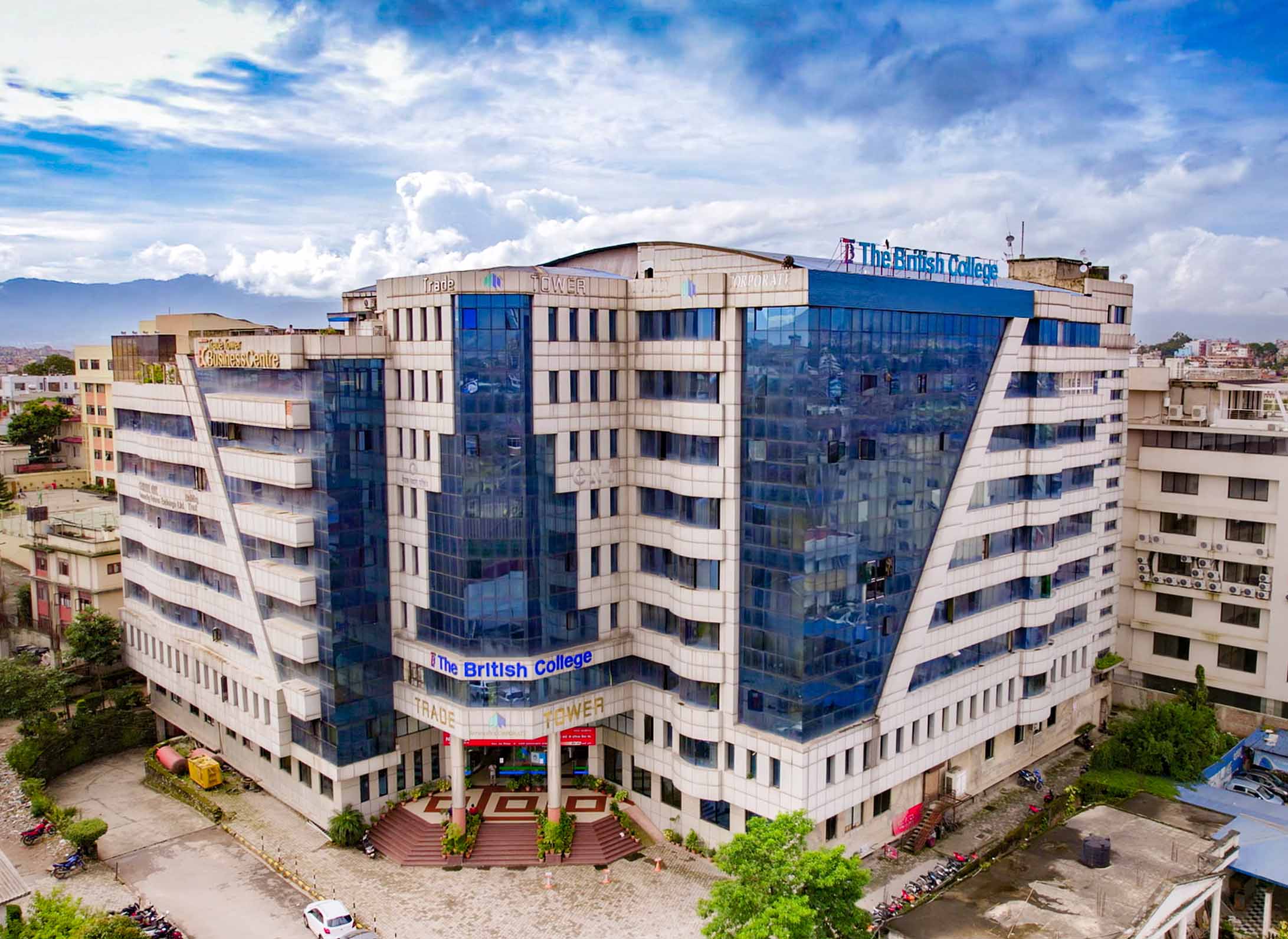 The Trade Tower Campus was our first campus, built in 2012 right in the heart of Kathmandu. Taking over two floors of the building, the campus boasts all of the facilities required for our Undergraduate and Postgraduate students to succeed.
Our many classrooms are well equipped with the latest technology so that students can benefit from digitally interactive learning. We also have IT and IoT labs where students can work on projects with advanced resources tailored to their course.
Our well stocked library hosts an extensive range of books, periodicals, and references - as well as digital access to our partner universities' resources. It also has group and private study rooms, and is home to the Academic Success Centre which provides study support for all students.
Further support is provided for the students on campus through our Wellbeing Unit, which is run in partnership with Happy Minds and provides free and confidential counselling for students; and Student Services, who are there for all of our students' needs.
When they are not studying, our students can enjoy our range of sports facilities, which include a Basketball Court and Recreational Room; The British Cafe and Restaurant; or one of the many clubs or societies which are formed and meet on campus. Alternatively they can take advantage of the central location of the campus and enjoy the many restaurants and facilities close by.