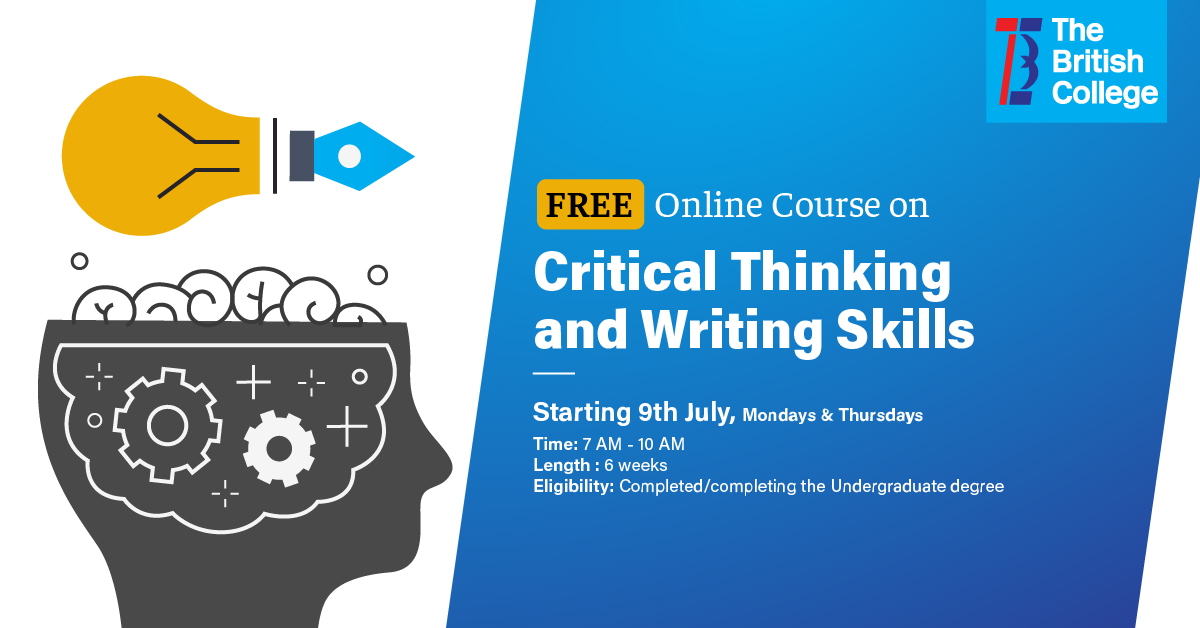 This is a 6 weeks online course of Academic English: Critical Thinking and Writing for the prospective students of the MBA programme. This will be a closed session based on the student's registration.
This module aims at helping students in improving their academic writing by providing them with the necessary skills, tools, and practice. The lessons walk them through the various stages and processes of writing to build their confidence in writing. As many aspects as possible of academic writing (and good writing practices) have been included in the lessons to let the students grow steadily and prepare them to handle the basic as well as more complex tasks of academic writing. It enables students to develop the skills necessary to evaluate sources and incorporate them into their writing without losing their own voice and also learn to acknowledge and credit sources correctly. The module is also designed to foster and encourage peer learning and reviewing.
Basic Details:
| | |
| --- | --- |
| Title | Critical Thinking and Writing Skills |
| Eligibility | Completed or completing Undergraduate degree |
| Schedule | Twice a week of 3 hours session each for 6 weeks (12 sessions, 36 contact hours in total) |
| Expected start date | July 9 |
| Expected end date | August 13 |
| Tool | Zoom |
| Cost | Free |
| Value addition | Upon successful completion, all the students will be given a certificate of participation. Participating students, upon successful completion, it decides to join the MBA programme in TBC, he/she will not have to attend the class of Critical Thinking and Writing Skills and will earn the corresponding 15 credits. |
Tutor

Ms Deepa Shakya

Profile: The tutor is a visiting lecturer of Academic English at The British College. She has two MAs in English language and literature, including one from Central Michigan University. She has worked in two university writing centres in the US and has currently been focusing on guiding college-level writers in Nepal to enhance their critical and analytical reading and writing skills.