Nepal Celebrates Pride Month By Making History
Published on : August 1, 2023 at 09:10 AM
Published on : August 1, 2023 at 09:10 AM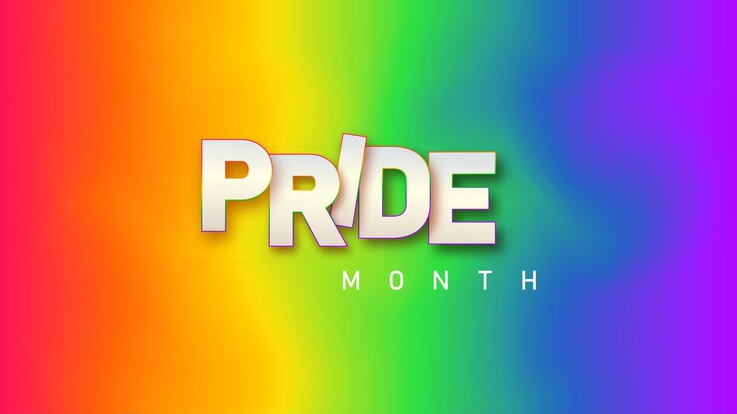 Pride Month is a time of celebration and advocacy for the LGBTQ+ community worldwide. And this year, Nepal has even more to celebrate than usual, as this Pride month, it became the first country in the whole of South Asia to legalise same-sex marriage. It was an incredible moment in Nepali history and the history of Queer rights. But how did we get here? And how much further do we have to go?
Nepal has come a long way in acknowledging the rights and dignity of its LGBTQ+ citizens, taking its first major step in 2007 when it became legal for the transgender community to choose their gender identity. The following year the Supreme Court made Nepal one of the first Asian countries to consider legalising same-sex marriage, but sadly they were unsuccessful. That year did however see some breakthroughs.
Firstly, Nepal decriminalised homosexuality, ensuring for the first time constitutional protection against discrimination based on sexual orientation or gender identity. And then, in the same year, the first-ever LGBTQ+ bar in the country was opened. Pink Tiffanys, notable for the rainbow flag that hangs outside its premises in the middle of Thamel, was opened by Medhna Lama. Following years of being refused entry to bars, feeling unsafe on a night out, and struggling to get work - Lama opened a space that gave jobs to the Queer community whilst also offering them a safe space to freely celebrate a Friday night as their true selves.
Four years later, in June 2019, with same-sex marriage still not legalised, Nepal decided to join countries around the world by celebrating its first Pride month. Brave members of the community first marched for their rights back in 2012, when the Blue Diamond Society organised the GaiJatra Gay March - though many did so in fear, wearing masks to conceal their identity. Now, however, Pride has become a proud celebration in the country, with events, marches, and parades slowly gaining momentum in major cities including Kathmandu, Lalitpur, and Pokhara.
And throughout this time of change and advocacy, the country was seeing small breakthroughs in the rights of same-sex couples. The first came in 2011 when an American citizen was granted a Dependent Visa following her marriage to a Nepali woman in the US. Following this, some same-sex couples decided to celebrate their union outside of the courts, and then this year German national Tobias Volz and his husband Adhip Pokharel made headlines when they wed in Germany - and for the first time in Nepali history, someone in a same-sex marriage was granted a Spouse Visa.
With enough visas being granted and waves being made, people decided it was time to finally go that one step further and make a legal change. So, in June of this year, during Pride month itself, the President of the Blue Diamond Society, Pinky Gurung, once again campaigned with eight others to seek the legalisation of same-sex marriage in Nepal. And finally, on 28th June, they were successful. The Supreme Court Justice, Til Prasad Shrestha, issued a historic order to "temporarily register" same-sex marriages, making Nepal only the second country in Asia and the very first in South Asia to legalise same-sex marriage - changing the lives of hundreds of citizens in doing so.
You may ask, however, why we haven't heard of countless couples legalising their union since the declaration. Well, same-sex marriage is now legal 'de jour'. This means that the government has been ordered to prepare legislation to amend the law. And so while it is legal in theory, in practice there are still complications until this amendment happens. Nepali couple, Maya Gurung and Surendra Pandey for example, applied to register their marriage soon after the announcement was made but were denied. And they serve as a reminder that as amazing as this news is, the work of the Queer community here in Nepal is from over.
Marriage may now be legally recognised but culturally it is still a taboo subject for many families and still a difficult journey for many individuals, including our own students, as they come to terms with their sexuality and gender identity, and try to help their communities to do the same. For those of you, we ask you to take courage in just how far we have come. Due to the incredible efforts of the LGBTQ+ community and its allies, Nepal has made history and we are very proud to celebrate all of our Queer students this Pride month.
And for those of you struggling, we ask you to reach out if you want someone to talk to. Here at TBC, we are proud of our Health and Wellbeing Unit which offers free and confidential advice to all students, regardless of their gender identity or sexual orientation. Change is coming to Nepal. We are here for it and we are here for you, so get in touch any time.
- by Marney Ryan
https://www.instagram.com/reel/CtqJeVrIeOt/?utm_source=ig_web_copy_link&igshid=MzRlODBiNWFlZA%3D%3D