VR Lab Inauguration
Published on : August 21, 2023 at 11:23 AM
Published on : August 21, 2023 at 11:23 AM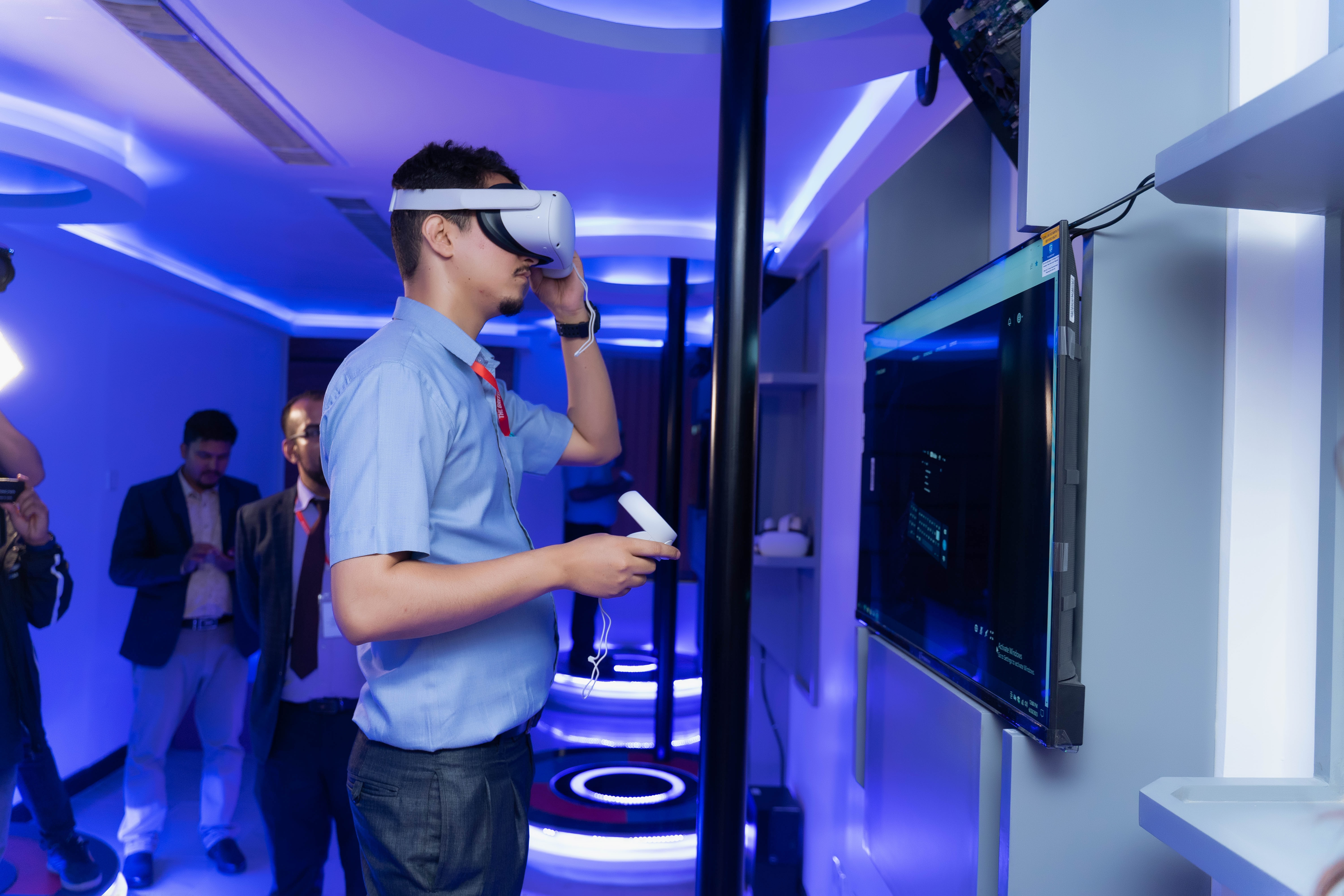 We turned an exciting new chapter at TBC on the 28th of June 2023, as we gathered to inaugurate a groundbreaking new addition to our campus: the much-anticipated VR Lab.
We were delighted to welcome students, industry professionals, distinguished guests, and faculty to the event - which wasn't just about cutting ribbons and unveiling gadgets, but was a moment that resonated with the very essence of our mission to reshape the landscape of modern education.
The inauguration was opened by our CEO, Rajen Kandel, who spoke of The British College vision and the profound implications that advancements such as VR will have on the way we learn and understand the world around us. Our esteemed senior management, faculty, and distinguished guests then took their turns at the podium, each painting a vivid picture of the tireless effort that had gone into making this dream a reality.
The keynote speeches were more than just addresses; they were an invitation to embark on a collective journey of exploration, as the speakers underscored the Lab's potential to foster a dynamic and immersive learning experience that will transcend the confines of traditional classrooms and open up new horizons of understanding. Then as the day concluded, the Lab's doors stood open, beckoning all to step inside and try out this exciting new technology.
With this opening a new era dawned for The British College and we were reminded that the pursuit of knowledge knows no bounds, as we lead the way into a future where learning truly knows no limits.