TBC Host the E-Sports Tournament 2023
Published on : October 2, 2023 at 05:19 AM
Published on : October 2, 2023 at 05:19 AM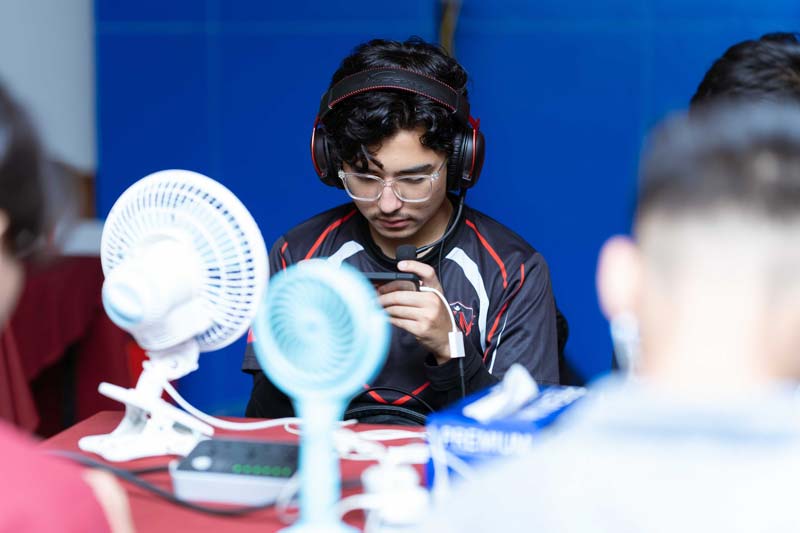 On the 6th September, TBC launched the 2023 ESports tournament. With three games, three rounds, and countless players and teams, it was an epic battle that had the whole College gripped right up until the final.
Day one saw an opening ceremony officiated by the Managing Director, Mahendra Kandel and the Deputy Principal, Dr Patrick McCrudden who both welcomed the 112 teams that were made up of over 500 participants from across the country. In total, there were three competitions, 'Valorant', 'Fifa' and 'PUBG' - which were all showcased on large screens around the College.
The first two days of the competition were for the Qualifiers and then the final teams came head-to-head on Friday the 8th. Up first was Valorant, and the winners were No Talk Only Kill, with the Runners Up being Nefoli. For PUBG Undergang E-Sport took the win with Mighty Mafia taking the title of Runners Up, and finally in Fifa Notorious were victorious and the Runners Up were Gorkha Strong.
The winners of each game took home One Lakh, with the Runners Up each scooping 33,000 NPR. TBC has also awarded scholarships to all of the winners and the programme sponsors - Subisu Cablenet Ltd., Level Up, KHATRA Gaming, Marich Cafe, and The Rusty Sports Bar all offered gifts to the competitors.
Executive Director at The British College, Mr. Mahendra Kandel, shared his thoughts on the event, saying, "I want to extend my heartfelt congratulations to all the deserving winners and express my deep appreciation for everyone who actively participated. I'd also like to extend my sincere gratitude to our dedicated staff and generous sponsors, whose support played a pivotal role in making this event an outstanding success. Nepal has already made a significant mark on the global esports stage, achieving a remarkable runner-up finish in the PMGC grand finals. We are fully committed to promoting the growth of the esports industry within our country, and it brings us great joy to have provided an exceptional platform for nurturing the talents of our young esports enthusiasts. As we observe the rapid expansion of the IT industry, TBC has made significant investments this year in cutting-edge technology, including the VR Lab and Digital Forensics Lab. Stay tuned for more thrilling games as we return next year with even more exciting offerings."