The British College Partner with Cloud Factory
Published on : September 27, 2023 at 06:18 AM
Published on : September 27, 2023 at 06:18 AM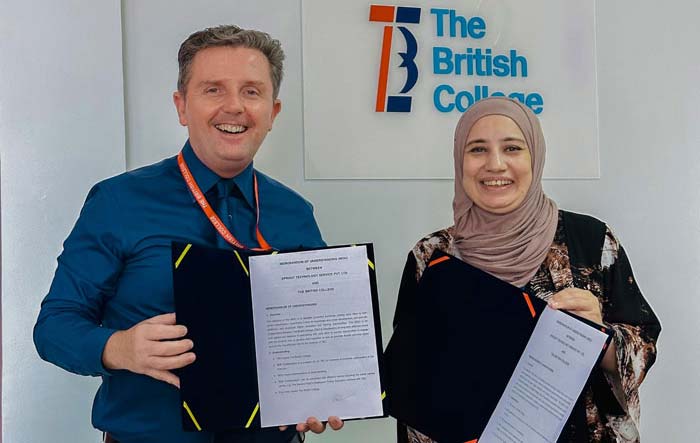 The British College has signed an MOU with Cloud Factory and become an official partner with one of the leading companies in the country in the field of AI.
CloudFactory is successfully combining people and technology to provide workforce solutions for machine learning and business process optimisation. In this way, they process millions of tasks a day for some of the best innovators in the world, including Microsoft, GoSpotCheck, Hummingbird Technologies, Ibotta, and Luminar.
Their mission is to create meaningful work for one million talented people in developing nations, and they currently have offices in the U.K., U.S., Kenya, and Nepal - which is where the students of TBC will be able to receive a new range of benefits. This will include workshops, training sessions and guest lectures - as well as exclusive placement opportunities.
When asked about the collaboration, … said, "Cloud Factory's mission to use the latest technology and AI to help develop the world, perfectly aligns with our own. And we believe that the opportunities provided by the partnership will be especially beneficial to any students joining our brand new 'BSc (Hons) Computer Science - Artificial Intelligence programme', which is being delivered in partnership with the University of the West of England, in the UK. This is a great step for the College and we look forward to the partnership to come".