The British College "Career Quest '23"
Published on : October 8, 2023 at 09:50 AM
Published on : October 8, 2023 at 09:50 AM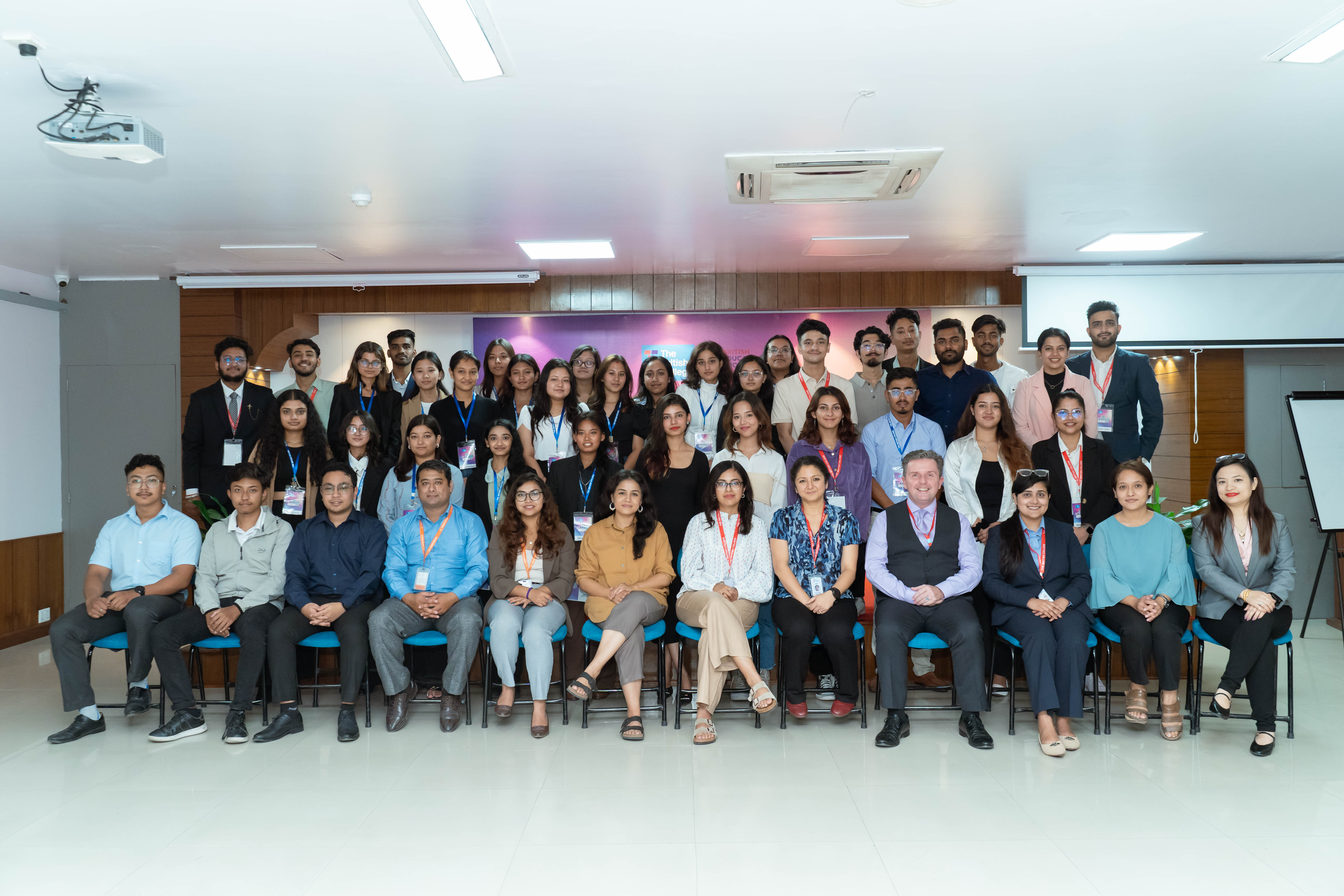 From the 5th - 6th October, The British College held the "Career Quest '23" on the College premises at the Trade Tower, Thapathali. Having previously held three Job Fairs, the Career Quest was the biggest yet, with more training and companies involved than ever before.
Leading up to the Quest, students from MBA, MSc IT, Msc Advanced Computer Science, BBA, BSc Computing, and Bsc (Hons) Cyber Security & Digital Forensics enjoyed a week of master classes from experts, including the Deputy Principal, Dr Patick McCrudden, on key skills such as preparing for job interviews and CV writing.
Once fully prepared they then joined the two-day event, where a total of 26 leading companies got together to create a platform for students and alumni to network with leading firms. Students also had the chance to apply for an exclusive range of internships and job opportunities and in total over 250 interviews took place over the two days.
Taking about the Quest, Shivani Adhikari, Internship Placement & Alumni Officer at TBC Said, "With the Quest we have made a step towards bridging the gap between education and industry, and in this effort have included a number of companies with international partners to ensure that our students are being offered global as well as local opportunities."
Amongst the distinguished businesses involved were Alaya, Subisu, LeapFrog, Esewa, Sprout/Cloud Factory, Genese Solutions, Sipradi, F1 Soft International Pvt. Ltd., MAW, WorldLink, IAESTE, Khalti, Quick Fox Consulting, Laxmi Group, Daraz, Index Distributors P. Ltd. (Vishal Group), United Distributors Nepal Pvt Limited, Spark Group, Dwarika, Panchakanya, Aqore Software Pvt. Ltd., Hansikar Technologies, Genese Academy, Code Rush, and of course The British College itself.
Speaking about the success of the day, Amardeep Mandal, Head of Marketing at The British College, said "We see this event as an extension of our mission to provide our students with the best possible opportunities, and to source the country with the best possible employees. I would like to thank everyone who made the event possible and wish all of our students who took part the best of luck".