Five Students from The British College have been Selected for International Internships in Germany and Thailand
Published on : June 30, 2023 at 10:44 AM
Published on : June 30, 2023 at 10:44 AM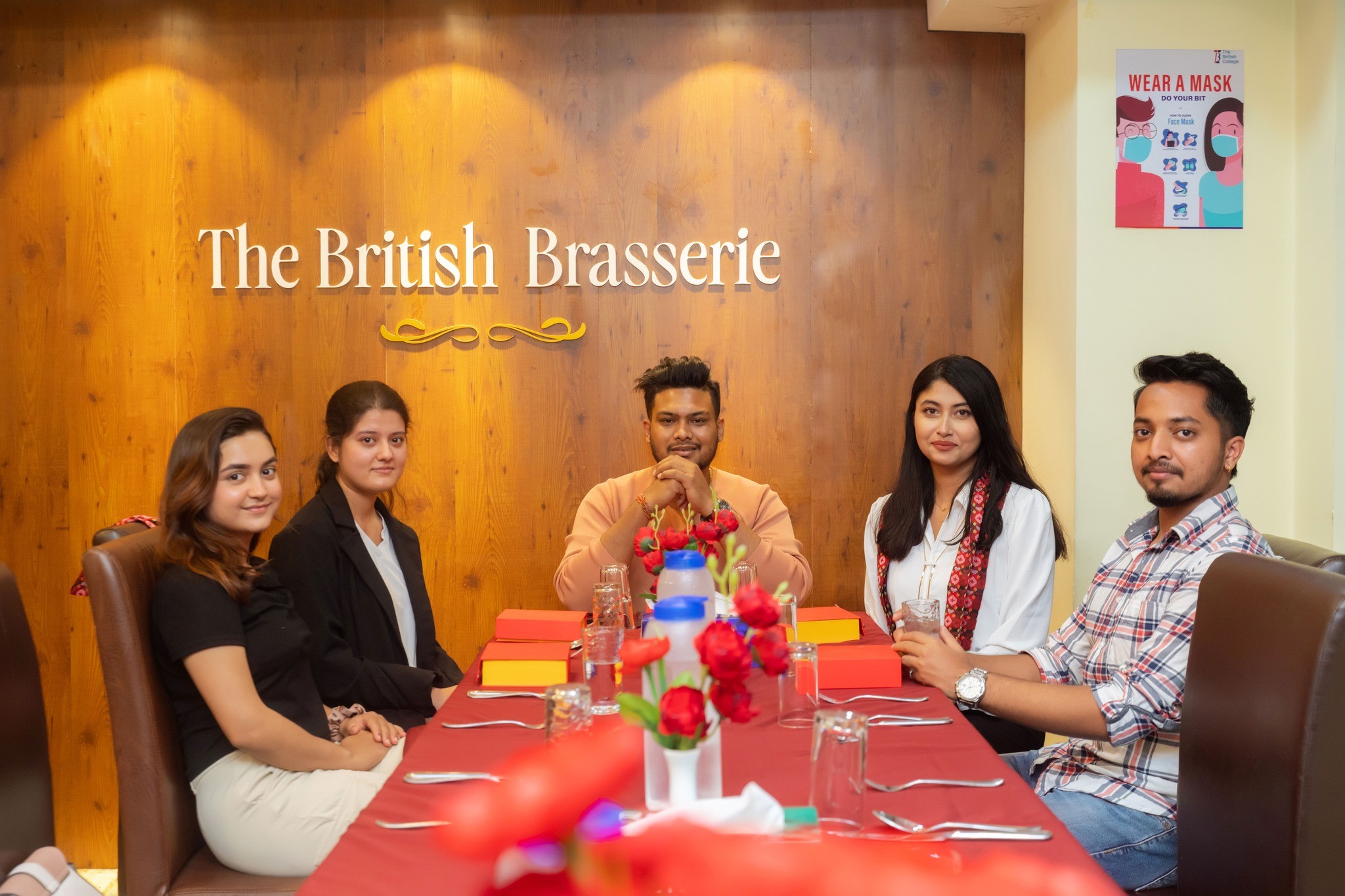 Five students at The British College (TBC) have been selected to travel to Germany and Thailand to take part in a range of exciting international internship opportunities.
Following a rigorous selection process five students were selected for programmes ranging from eight to twelve weeks. Anmol Karki (BSc IT Level 6) is the only one of the students who will be heading to Thailand to work at the Thammasart University, on Information Technology and Industrial Engineering - and the remaining four will go to Germany.
Yogesh Shrestha (MSc IT, Level 7) will be going to the University of Applied Science Engineering to work on Mechatronics, Robotics, and Automation Engineering; Garima Dhakal (BSc IT Level 6) will be going to Bundesanstalt fur Materialforschung und prüfung (BAM) for a Computer Programing internship; and Priya Dangal (Level 6 BBA) will go to Merseburg University of Applied Sciences, Merseburg, Germany to work on Logistics, Material and Supply Chain Management.
Finally, Avantika Nepal (BSc IT Level 6) will travel to Friedrich Schiller University, where she will take part in the Artificial Intelligence & Computer Science programme. When talking about the opportunity she said, "Thanks to this opportunity with IAESTE and TBC, I was able to secure the DAAD (German Government Scholarship) [and] had the incredible chance to meet the German Ambassador to Nepal. This was a humbling experience that reminded me of the importance of building international relationships." I am proud to be associated with the best IT college in Nepal.
To celebrate this incredible achievement, The British College held a facilitation event for the successful candidates on Sunday. Talking at the event, the Head of Marketing, Amardeep Mandal said, "This is an incredible initiative and just the start of the international opportunities at the College, with many more coming up - including three students who have recently been selected for placements in Dubai. We wish them all the best of luck."