Excursion to Beautiful Bandipur
Published on : May 3, 2018 at 08:17 AM
Published on : May 3, 2018 at 08:17 AM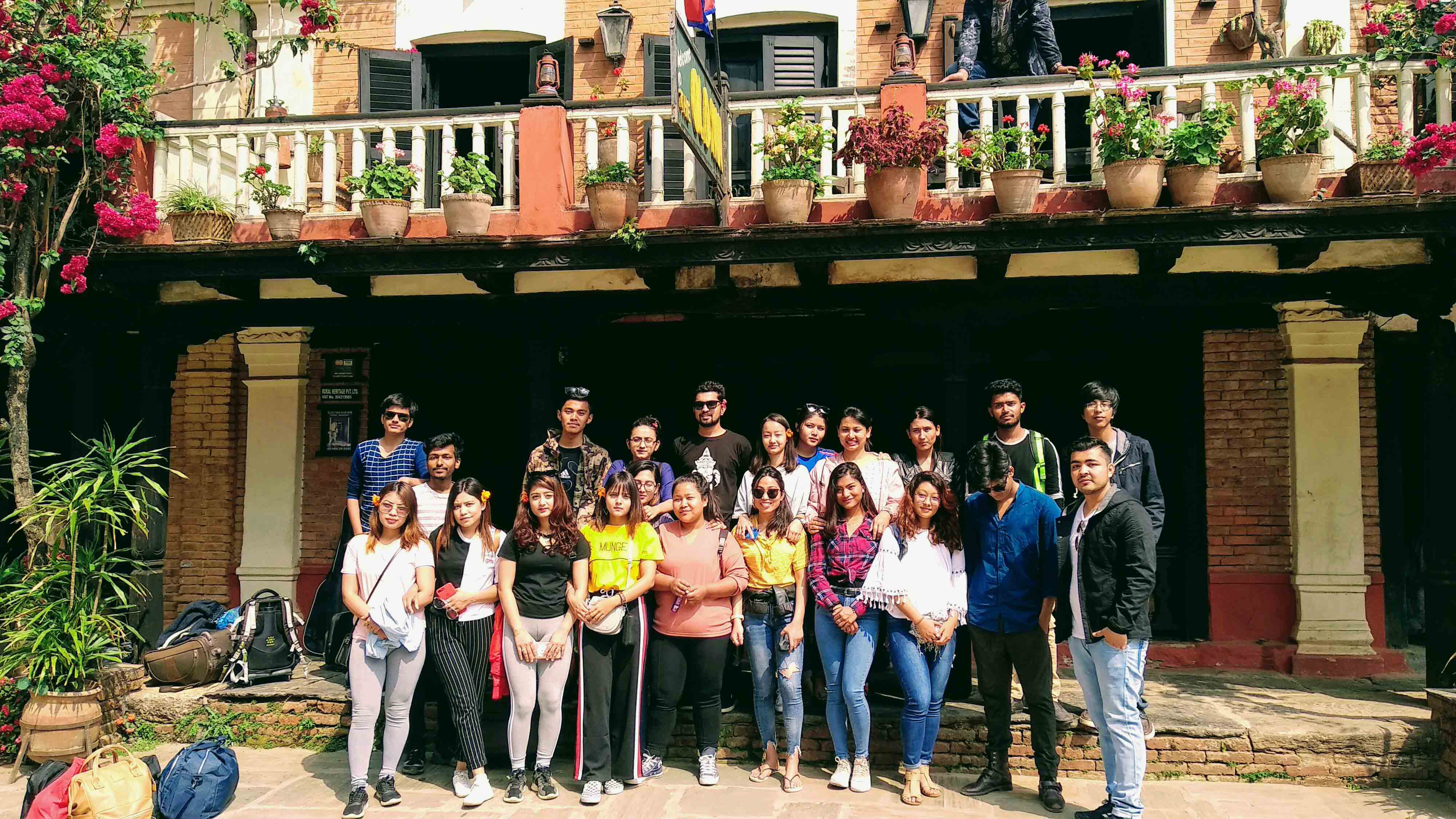 The Level 3 students from The British College spent a weekend away at the serene and beautiful Bandipur. One of Nepal's most charming towns, Bandipur is a living museum of Newari culture; a beautifully preserved village crowning a lofty ridge, its main street lined with traditional row houses.
The students were joined by 2 staff individuals on this excursion. This outing was a much-needed refresher for the students amidst the hectic class schedule. For the three-day trip, the students experienced hospitality at The Old Inn, in the heart of the old bazaar. It was a brilliant chance to admire the traditional Newari architecture, with four stories of atmospheric living quarters built entirely of timber and warm red brick, carved beams and staircases, balconies, south-facing verandas and a north-facing terrace.

The highlight of the excursion was the climb to Siddha Surrender, estimating 437m deep and 50m high, Siddha Buckle is said to be the largest cave in Nepal. Its cathedral-like interior is full of stalactites and stalagmites, not to mention hundreds of bats, whistling overhead. Trekking here and back from Bandipur is a half-day trip, including a 1½ hour climb forward and backward.

The students thoroughly enjoyed themselves on this relaxing and interesting weekend away, they appreciated the combination of historic surroundings, physical activity, and geographical wonder.