Closing Ceremony of Sports Meet 2016
Published on : April 12, 2016 at 09:11 AM
Published on : April 12, 2016 at 09:11 AM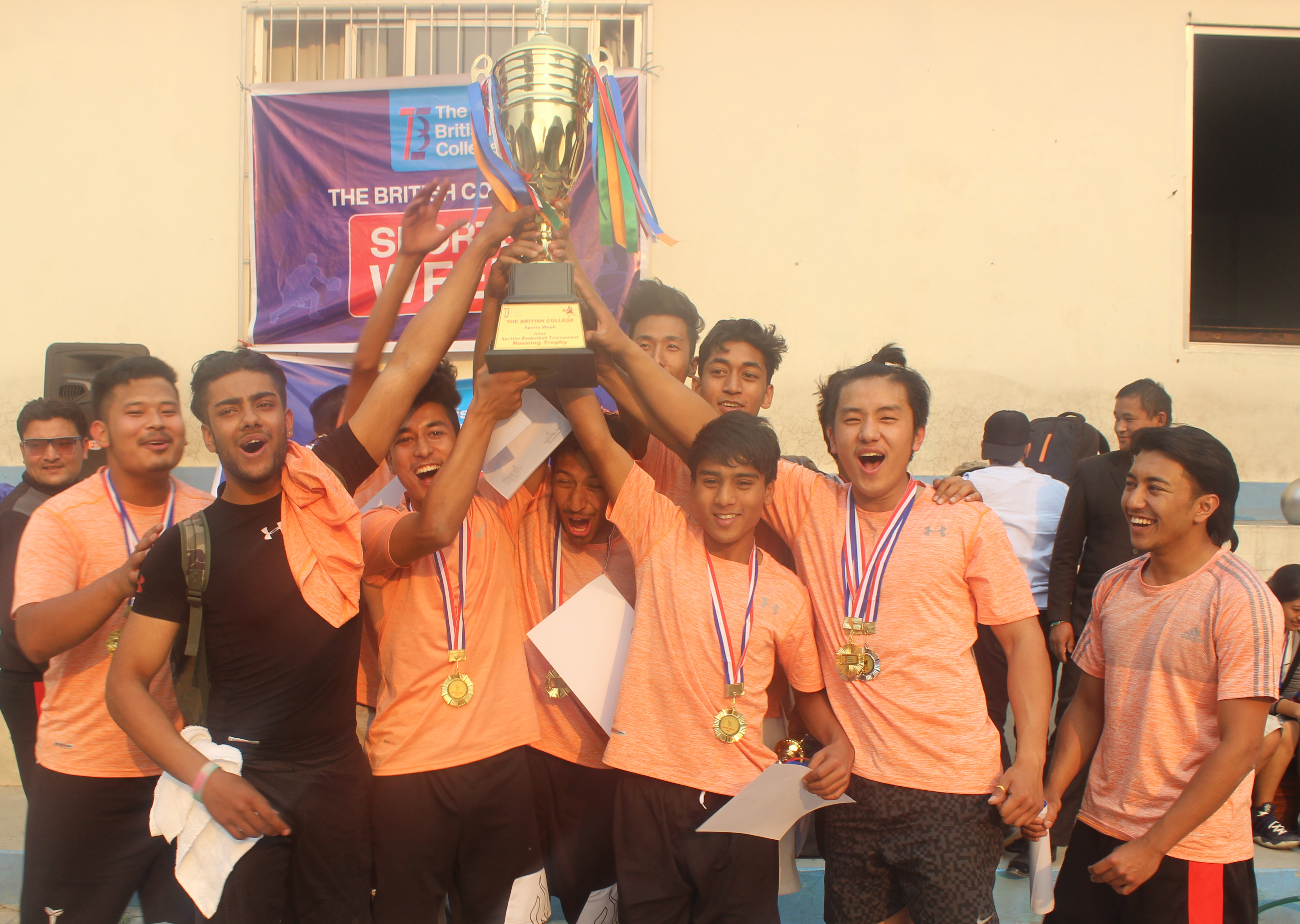 The Sports Meet 2016 ended yesterday (April 11) in the College Basketball Court. It was a grand success as around 250 students from all levels participated in the 2 week long meet which included 5 events.

The teams, 'Warriors' and 'Hoopsters' made it to the basketball boys' finals, whilst the teams 'BBA L5' and 'BSc L6' qualified for the girls' basketball finals. The finale was really tough and, with just a few points difference, the team 'Hoopsters' and 'BBA L5' won the trophy for boys' and girls' basketball respectively.

"Today is more than a closing ceremony, it's a victory celebration," said the captain of Hoopsters (Winner of Boys Basketball team) after winning the tournament. Similarly, the Captain of BBA L5 (Winner of Girls team) was very excited and believed that they won due to hard work, practice and team spirit.

The closing ceremony was efficient and prizes were distributed to the winning teams in the afternoon of the same day. Many of the team members, including the Chairman, Operations Director, and the ECA committee were present to cheer on the students and honor them with the medals and prizes. While the door of the closing ceremony of Sports Meet 2016 was closed, it left another one wide open for many more tournaments to come for students which will give them a chance to do their best.

Also, congratulations to all winning teams of futsal (BBA L3 September Intake), indoor cricket (Monster AK47), badminton (BBA L4) and table tennis (BSc L6).
A big thank you to all students involved for participating with a high spirit of cooperation, social behavior, outstanding sportsmanship and proper respect for each other. Also thank you to the ECA committees who helped to make it a grand event.

Finally, special thanks go to the Sports Department for coordinating the 3 weeks long meet gracefully!