Cambridge Outstanding Learner Awards to British Model College
Published on : April 8, 2018 at 07:32 AM
Published on : April 8, 2018 at 07:32 AM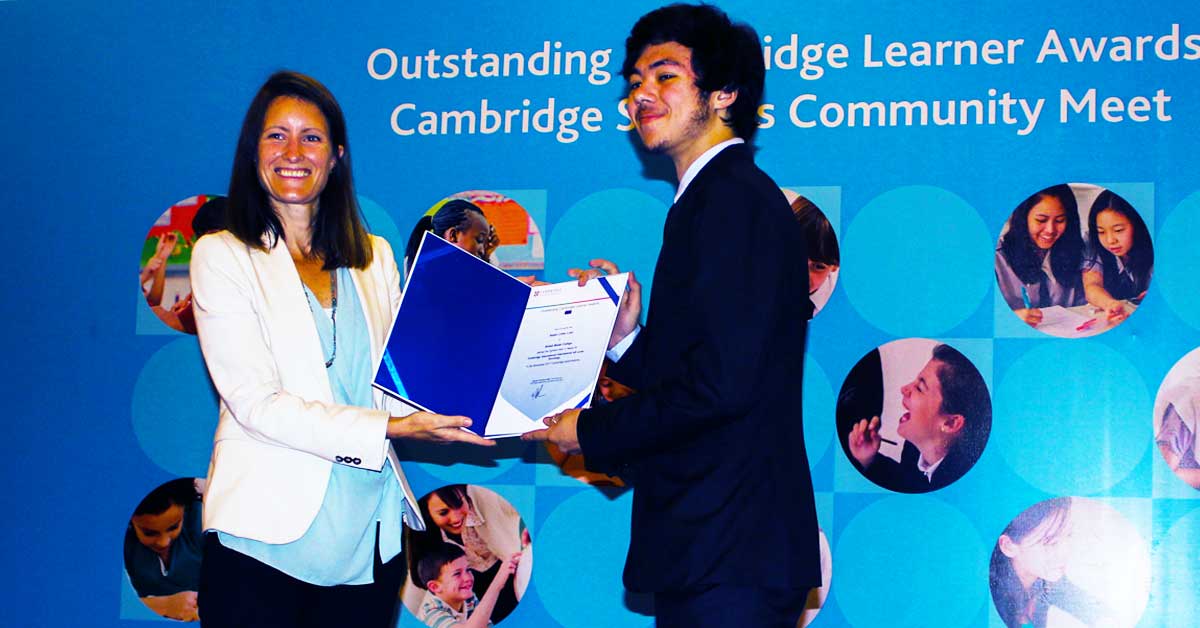 Cambridge Assessment International Education and British Council Nepal jointly organized the 'Cambridge Outstanding Learner Award 2018' at Hotel Himalaya, Kupondol, on the 6th April 2018. The event was in the honour of the country toppers of A levels examinations conducted by Cambridge International Examination in Oct/Nov 2017.
The students from British Model College, alongside students from other schools across the nation, were recognised for their accomplishments at 'Outstanding Cambridge Learner Awards 2018'. Special Guests at the event included: Ms. Alison McEwen, Deputy Head of Mission, British Embassy and Ms.Ruchira Ghosh, Local Executive – South Asia, Cambridge Worldwide.
Two exceptional students from BMC were awarded as 'Top in Country' for their respective A Level subjects, Akash Limbu Lush (Country Top in Sociology and Economics, CIE Oct/Nov 2017) and Som Shukla (Country Top in Accounting, CIE Oct/Nov 2017).
Of thirty-two students granted awards across the whole country for a range of AS & A Level qualifications, one student from Nepal was awarded the prestigious 'Top in World' award for Cambridge International AS Level Language & Literature in English.
Addressing the audience, Ms. Ruchira Ghosh, Regional Director South Asia, Cambridge International Examinations, said: "Nepal shows passion for learning and their outstanding results in Cambridge International Examinations is proof of their determination to achieve academic success, their teachers' commitment and the constant support of their family and friends."
This meritorious and outstanding result of BMC demonstrates our unique learning environment, internationally recognized faculties, and world-class learning resources. We are fully committed to our efforts to facilitate students to achieve their highest capabilities; we hope to see even more BMC students receiving 'Top of Country' awards next year.