BMC Science & Arts Expo 2022
Published on : January 12, 2023 at 09:08 AM
Published on : January 12, 2023 at 09:08 AM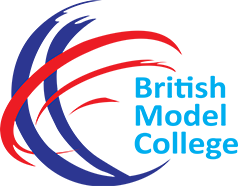 BMC Science & Arts Expo 2022
"The young minds of today are the great minds of tomorrow"
Under the watchful eyes and encouraging words of our Distinguished Guest of Honour, Dr Dipendra Parajuli from the Central Department of Physics, Tribhuvan University - our A-Level students got the chance to showcase a variety of their eye-catching creations at the "BMC Science & Arts Expo".
Taking place on December 9th on the College campus, the event was attended by relatives as well teachers and senior staff members from The British College. The Expo exhibited a number of scientific inventions, models, experiments and demonstrations, including a human-following robot, a DIY projector, perfume from flowers and oranges, human body models, the transmission of data through light, and many others.
Arts students also delighted us with their incredible drawings and paintings, which included both realistic and abstract creations made with acrylics, poster colours, fabric paints, sketch pens, watercolours and charcoal. These were for sale as well, and a few lucky guests were able to take some art back home with them!
Furthermore, there was a "Paint with Us" stand for guests to create their own art pieces, interactive stalls for people to experiment with, and live music performances from some of our young talents.
Our deepest gratitude to every attendee for supporting BMC students in their journey of creation and innovation, and a special salutation to them, our young minds of today, who are – no doubt – on the right path to shine the light for a brighter tomorrow.
For pictures of the event, CLICK HERE.