Why You Should Choose Social Service as Your ECA
Published on : December 30, 2021 at 06:34 AM
Published on : December 30, 2021 at 06:34 AM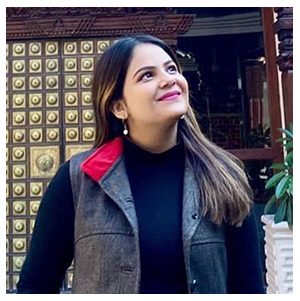 Student Voice Officer Intern, TBC
The world that we are living in today is extremely competitive. Every year, millions of qualified graduates are being produced by universities and each one of them wants to win the job title or position that they have always dreamed of.
But the race is not as easy as scoring good grades in university or competing with a few friends - the real-life scenario is much more than that. Many fades away in the race and only a few others actually become what they dreamed they would be. So, to stand out in the competitive crowd and prove yourself as the best among the rest, you must be able to show initiative and go "Above and Beyond".
It has become very important to have strong networking, leadership, and communication skills and experience in each and every sector, in order to sustain and live a quality life in today's day and age. And so your academic knowledge alone is not enough. Academic learning and the real world are very different, so it is very important for students to prepare themselves in order to compete with the outside world and achieve their desired goals in life.
Therefore, your participation in extracurricular and co-curricular activities from the moment you start university, will be very helpful in future and that is why there has always been such a strong emphasis on them at The British College. As such, we have a dedicated department for ECA that runs a variety of programmes and events that help students to learn beyond their studies.
In this way, TBC inspires students to take advantage of every opportunity. Extracurricular activities include any type of social service that helps to enhance your networking and teamwork skills, as well as events such as the debating competition which improves your leadership skills, along with other competitions like dance, visual arts, and anything else that may interest you outside of your course, and will help you to apply academic learning to real-life experiences.
There are also various ECA activities that are being run at TBC that provide students with the opportunity to develop as a person by taking part in social services and serving the community. At TBC you can even establish your own "TBC Social Service Club" - in which you can plan and set visions that will help the needy by collecting a small amount of money from each student or by taking help from the College administration.
This will not only help others - but it will also improve your communication skills, by networking with large numbers of people and helping you to understand how to interact socially, how to understand others' problems, and how to empathise with them. In this way, you will not only be working for the betterment of society but also for the betterment of yourself.
You will be utilising your free time in a productive and valuable way, and find that every task will provide you with an opportunity to learn new things, to hear others, and to understand others opinions. You will also find that you start to analyse things more deeply and clearly and that your decision-making skills will improve.
You will further get the opportunity to bring new visions and deal with people from different communities and of different age groups, which will help you to showcase and enhance your leadership skills. As well as this, it will expand your social skills and add personality to your resume, which will be very helpful in your future job applications.
Your involvement in social work as a part of extracurricular activities will provide you with invaluable experience, and allow you to do what sometimes the government can't - and set yourself as an inspiration for others.
And so I would like to encourage every student to step outside of their comfort zone and participate in social service as an extracurricular activity - as well as to seek out new ideas to make their work stand out and be more valuable, to be more creative, and to try to learn, explore, and be more.