The British College: Where We Put the 'Extra' in Extra-Curricular!
Published on : September 27, 2022 at 11:09 AM
Published on : September 27, 2022 at 11:09 AM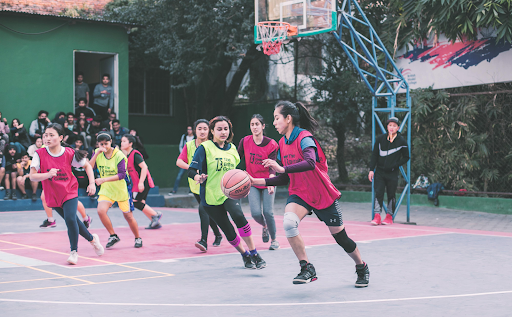 At The British College, there is an incredible roster of courses to take—so there's got to be some sort of fun, downtime extra-curricular activities to balance this out. In life, one of the biggest philosophies is the importance of a work-life balance, and that absolutely extends to education!
So here, we'll be taking you through exactly how you can find that balance with The Britsh College's ECA (Extra-Curricular Activities) life and find your own niche—and social groups along the way!
So, what exactly is ECA?
Extra-Curricular Activities can be anything from sports teams to academic student clubs, to expedition trips. ECA is designed to enhance the student experience, create opportunities to socialise and provide a new exploration of both the world from inside and outside the classroom. ECA often involves teamwork skills, creative thinking, and physical activity which can give students a chance to shake off the tension of their day and lose themselves in something more physically-focused.
If you're a critical thinker, chess is just one of the activities offered at TBC, along with Model UN and Student Council, all of which can add to your CV and show how much you love to get stuck in and involved! But if you're someone who wants to give your brain a little break, or expand your skillset, why not check out the fashion activities, dance clubs, or the many sports teams at TBC, which include tennis, basketball, badminton, and table tennis?
All clubs and activities are designed to provide a fun getaway from the classroom so you can shut your brain off to the stress of your studies for the day, and hit that much-needed reset button! ECA reinforces achievement desires, heightens academic attendance, and provides that extra push you might need for that all-important work-life balance if you're struggling to find it elsewhere. ECA also gives further chances to attach yourself to TBC in terms of representing it in either Model UN, or sports teams which increases student pride, and togetherness, and makes you feel truly valued at TBC.
With teams of different numbers, ECA provides the opportunity to go out and explore either through a camera lens, alongside fellow students, or bring real-life thinking into extra-curricular activities if your sights are set on furthering your CV.
So why not get in touch by calling TBC or dropping a line in our online chat option? We're here to help and provide any further information at any time! You can also have a read-up on the general ECA goals TBC has outlined right here!
- By Bryony Reid