Talking With Nepal's No. 1 Squash Player About the Country's Bright Future at the Olympics
Published on : October 30, 2023 at 09:55 AM
Published on : October 30, 2023 at 09:55 AM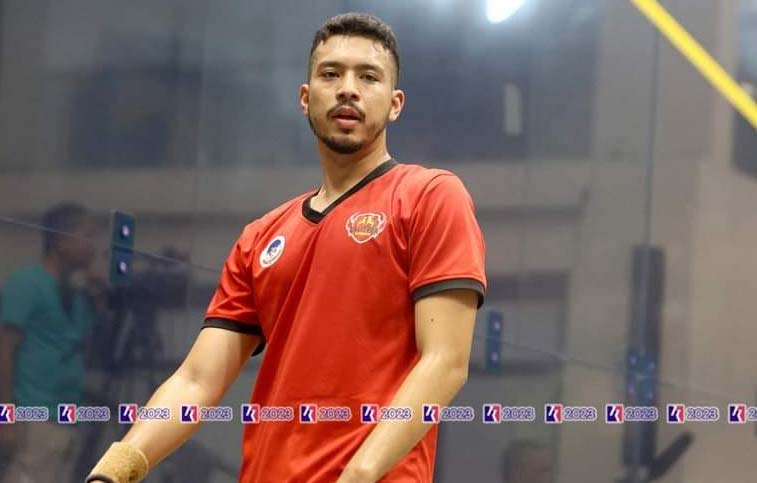 It has just been announced that after a long history of attempts, squash will finally be included in the Olympic Games, which will take place in Los Angeles in 2028. Over the years, squash's governing bodies have worked tirelessly to make this happen, so when the day finally arrived, we decided to sit down with Nepal's Number One squash player, Arhant Simha, to see how he felt about the news. Having just returned from competing in the Asian Games, in this honest and inspiring talk, Simha reveals why he believes Nepal has an advantage in the game and why he is convinced that a future champion could put Nepal on the Olympic map.
Congratulations on the Asian Games! This was your second time going, however, you have never had the opportunity to go to the Olympics. Why do you think it has taken so long for Squash to finally join?
In my opinion, squash is really an ideal sport that covers pretty much everything that the Olympics represents - from agility to fitness, speed, strength, athletics and skills. So it's been really frustrating not to be considered, but I do understand why. For many years squash was 'wall-back' which meant that audiences and broadcasters had very limited viewing of the game and this reduced its appeal for both sponsors and big televised competitions.
So what's changed?
Well, now there are glass courts which means that the game can be viewed at a 360 angle. So while competitions still have to make sure they have specific facilities in place, it is absolutely possible to get a good audience and TV coverage - and that's what the Olympics is finally starting to realise.
So what difference do you think this monumental decision will make for the future of squash as a sport?
I think it will make a huge difference. It will increase its popularity, as those getting involved now will have Olympic medals to aim for. It also means that athletes will receive more exposure, have more sponsors and in general receive better brand investment so that they can have the money and recognition they need to fully achieve their potential.
And what do you think are the chances of Nepal making it to the 2028 Olympic games?
Having just returned from the Asian Games, I know that despite doing well our level is currently far different from other countries. So I believe that we really need to start at grassroots levels - training kids as young as 11 and giving them opportunities to compete outside of the country. I was personally lucky enough to train in the UK and this was a pivotal moment for me in getting to where I am today. So it may take a while, which means that we may not dominate the '28 games, but I believe that our future is bright and if we invest now then we can have a champion in the Olympics that follow.
And why do you think that Nepal specifically has the potential to do so well?
I used to coach in Malaysia and immediately I noticed that the motor skills and agility of the children there were vastly different to those here. Growing up in hilly terrain, kids in Nepal, especially those living in rural areas, are more agile, have stronger reflexes, and have a great ability to adapt quickly to changing directions - all of which are essential for a great squash player. Take Jahangir Khan and Jhangsher Khan, for example. They were both the top players in the world for many years and they grew up in Pakistan in a very similar terrain to here. Also as a country, we have a smaller build than others and this is one sport where that won't count against you - so really anyone can get involved if they're prepared to work hard.
So what do you say to any aspiring squash players who are reading this and thinking about taking their skills to a professional level?
I would say that now is the time. We know that our journey can be hard but I am confident that it's possible - and with this exciting news, if we start now, then I truly believe that one day this country could have a world champion in squash - and there's no reason why that champion can't be you.
If you want to get involved in some of the sports here at TBC and BMC then get in touch with a member of the ECA team today to see what we have on offer and how you can become a part of it.
- Marney Ryan