BMC Take Part in the Global Intercollege Futsal Tournament
Published on : August 8, 2023 at 10:54 AM
Published on : August 8, 2023 at 10:54 AM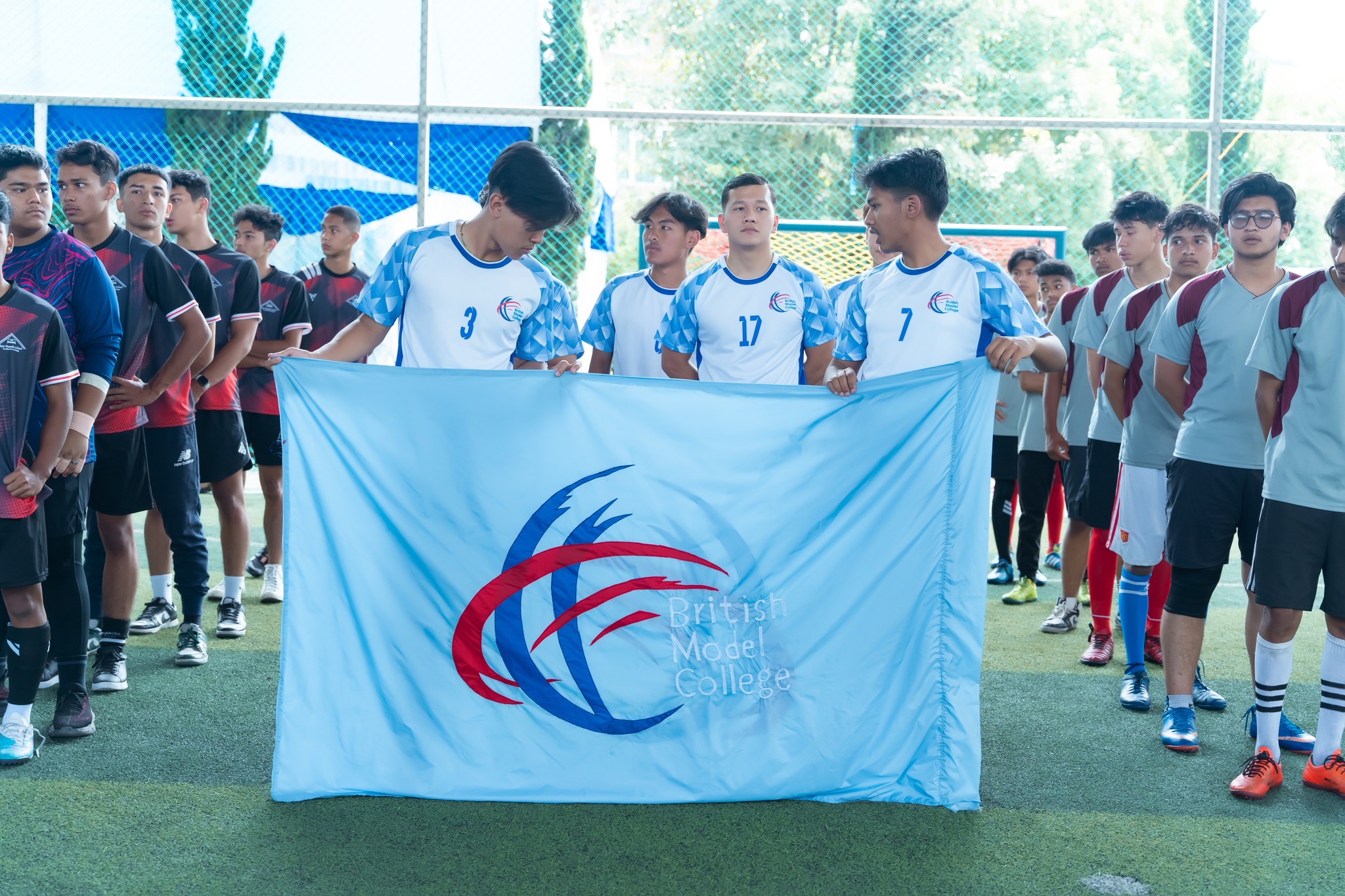 On 6th August 2023, BMC students joined with 15 other A Level and IBDP colleges and took part in the 'One Day Intercollege Futsal Tournament' hosted by Global Outreach.
The Tournament started with an opening ceremony. All college teams walked in with their college flags and an opening speech was delivered by the Guest of Honour, before the games began.
All the games had to be played on the very same day, which made it a hectic but exciting day.
For the first round, the participating 16 colleges were divided into four groups, with four teams in each group - and only the top two teams of each group made it to the quarter-finals.
We are proud to say that The British Model College made it all the way to the semi-finals. Unfortunately, one of our main line players couldn't play in the Semi-Final, so despite being highlighted as one of the best teams, luck just wasn't on our side.
However, we are incredibly proud of all the team players for giving their best, being disciplined, high spirited, and not choosing to give up until the final whistle. We also had our teachers, staff and friends supporting us and I would like to express my gratitude to them all.
I would also like to thank our respected Sir, Mr Rajan Kumar Rai, for understanding and providing whatever support was needed for the team. We have learnt a lot and we will come back even stronger next time!