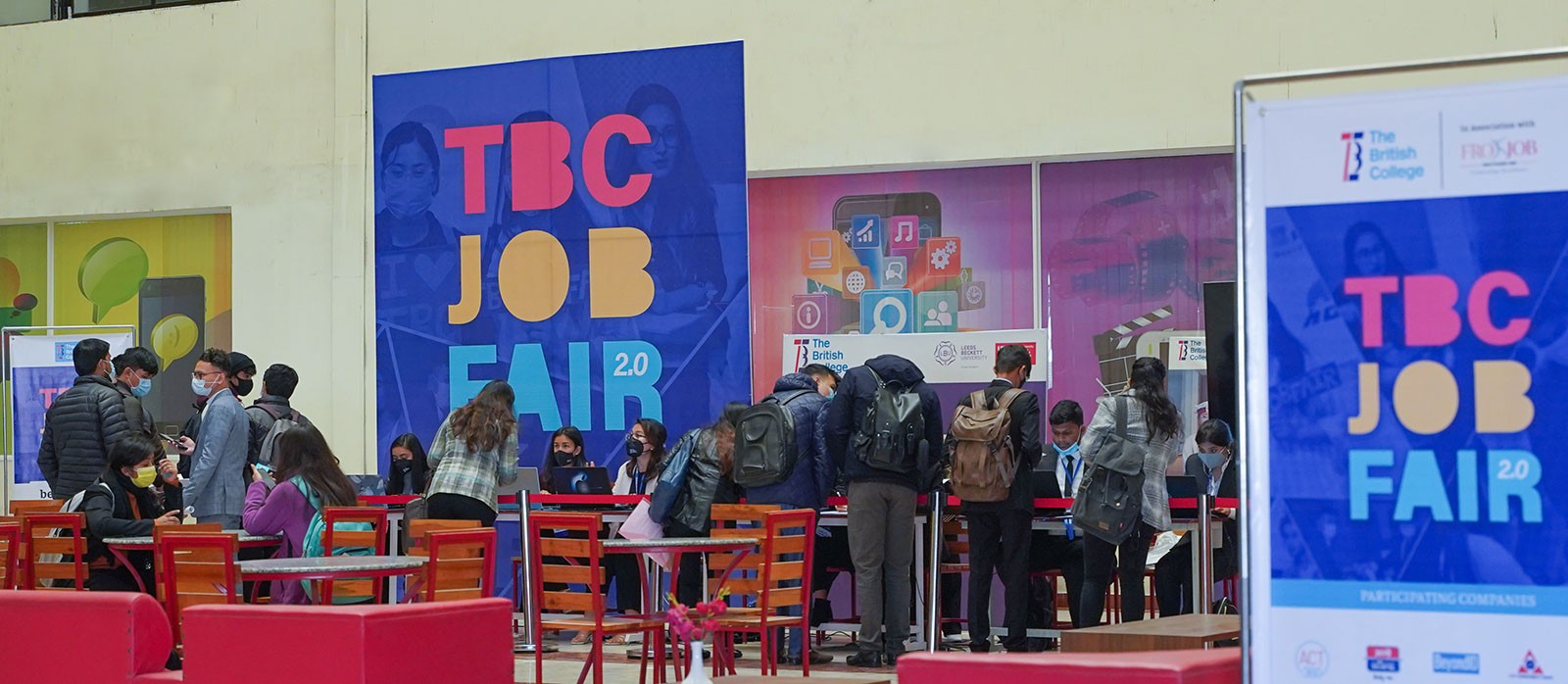 Opportunities at TBC
We like to foster learning outside of the classroom and for that reason we work with external
organisations to create opportunities for our students throughout the year. These include competitions, placements, and initiatives - ranging from events such as the Hult Prize and Research Symposium to our Job Fair and Placement opportunities. Read on to find out more about just some of the great things our students have been involved in lately.
Hult Prize at The British College
One of the biggest opportunities available at The British College is the Hult prize - which was introduced at The British College in 2020/21 where a total of 14 organising committee members and a total of 12 teams were formed. It provides a platform for students to participate in a team of 3-4 members, and pitch their plan of social enterprise to compete at the global level. This movement helps the students to enhance their creativity, oral presentation and idea-generating skills while interacting with people from all around the world and getting to know the various possibilities that can be taken and learned in the process.
Research Symposium
Another great opportunity that our MIBM, EMBA, and BBA students received in 2022 was to present their final research projects at the 6th International Research Symposium organised by the Prince of Songkla University in Thailand. More than 265 presentations were made in the symposium with participation from 10 international institutions around the world and it was an incredible experience for all of the students involved.
Placements & Internships
TBC has partnered with many different companies, both inside of Nepal and around the globe to create unique opportunities for our students. Whether this means experts in different fields visiting the College to give expert advice, or top companies offering our students incredible internships and placements which will give them invaluable experience.
Job Fair
Every year TBC hosts a Job Fair where leading businesses get together to create a platform for TBC students, graduates, and alumni to network with leading firms and learn more about the current job market. All of the attendees are given the chance to apply for a variety of top openings - and take part in interviews with some of the best companies in the country - including multinational and nonprofit organisations, as well as businesses in the manufacturing, retail, accounting, and information technology industries. Students and graduates are also given the chance to participate in a training programme where they can meet with specialists before the job fair who will provide guidance on CV creation, interview preparations, and other training sessions to help them get ready for the main event.