The British College triumphs in the CIMA Global Business Challenge, Nepal 2015
Published on : May 27, 2015 at 09:20 AM
Published on : May 27, 2015 at 09:20 AM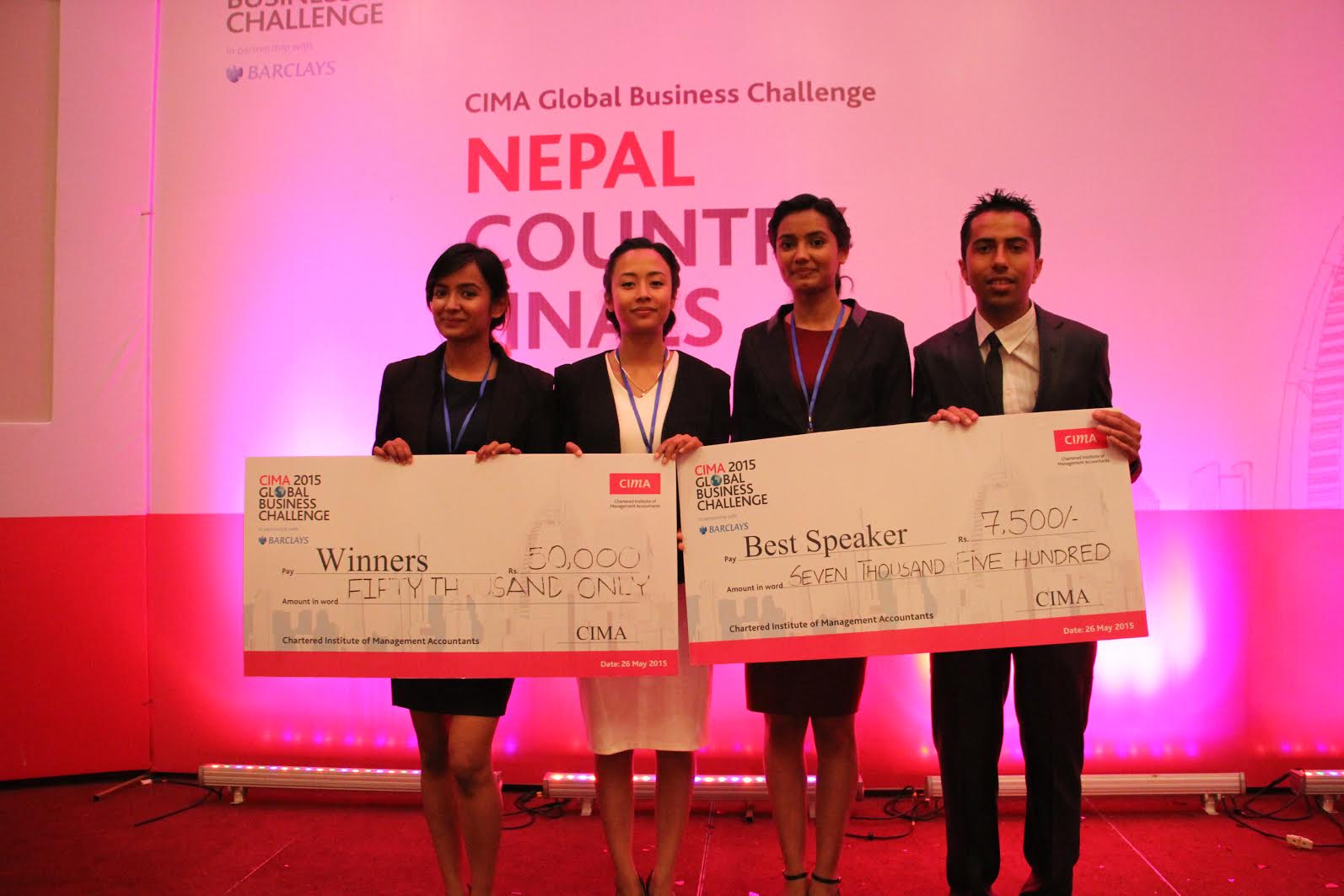 CIMA Global Business Challenge is a competition amongst undergraduate students of the world organised by CIMA (Chartered Institute of Management Accountants, UK) in partnership with Barclays Bank. Globally, the competition has grown from 8 participating regions in 2009 to 26 regions in 2015.
The British College cleanly outperformed the other competing colleges by coming out the Winner and also bagging the Best Speaker Award which was held at the Radisson Hotel on 26th May, 2015. The other colleges in order were Nepal Commerce College, KUSOM and Islington College, This year, there were 148 teams from 37 colleges across Nepal.
The winning undergraduate students from The British College were: Mr Angel Sharma, a Level 6 BBA student; Ms Safalta Shrestha, a Level 5 BBA student; the Team Leader Ms. Kalpana Pant, a Level 5 BBA student who was also the university topper in the module Understanding the Business and Economic Environment of University of the West of England and Ms. Priyanka Puri, an ACCA student. Similarly, the Best Speaker was bagged by Mr Angel Sharma from The British College. Mr Angel Sharma also received the same Best Speaker award last year (2014) as well.
Asking about the recent success, team leader Kalpana Pant said, "With this win and success in the Nepal Finals, the motivation and confidence to win the Global Finals has now become stronger and winning the Global Finals would make us all Nepalese proud inspite of the numerous earthquakes still happening."
This year, the Global Finals will be held in Warsaw in Poland in August 2015 with 25 competing countries. The winning team The Doers of The British College will participate with all expenses paid by CIMA.