The British College students' helping hands for flood victims
Published on : August 20, 2017 at 07:01 AM
Published on : August 20, 2017 at 07:01 AM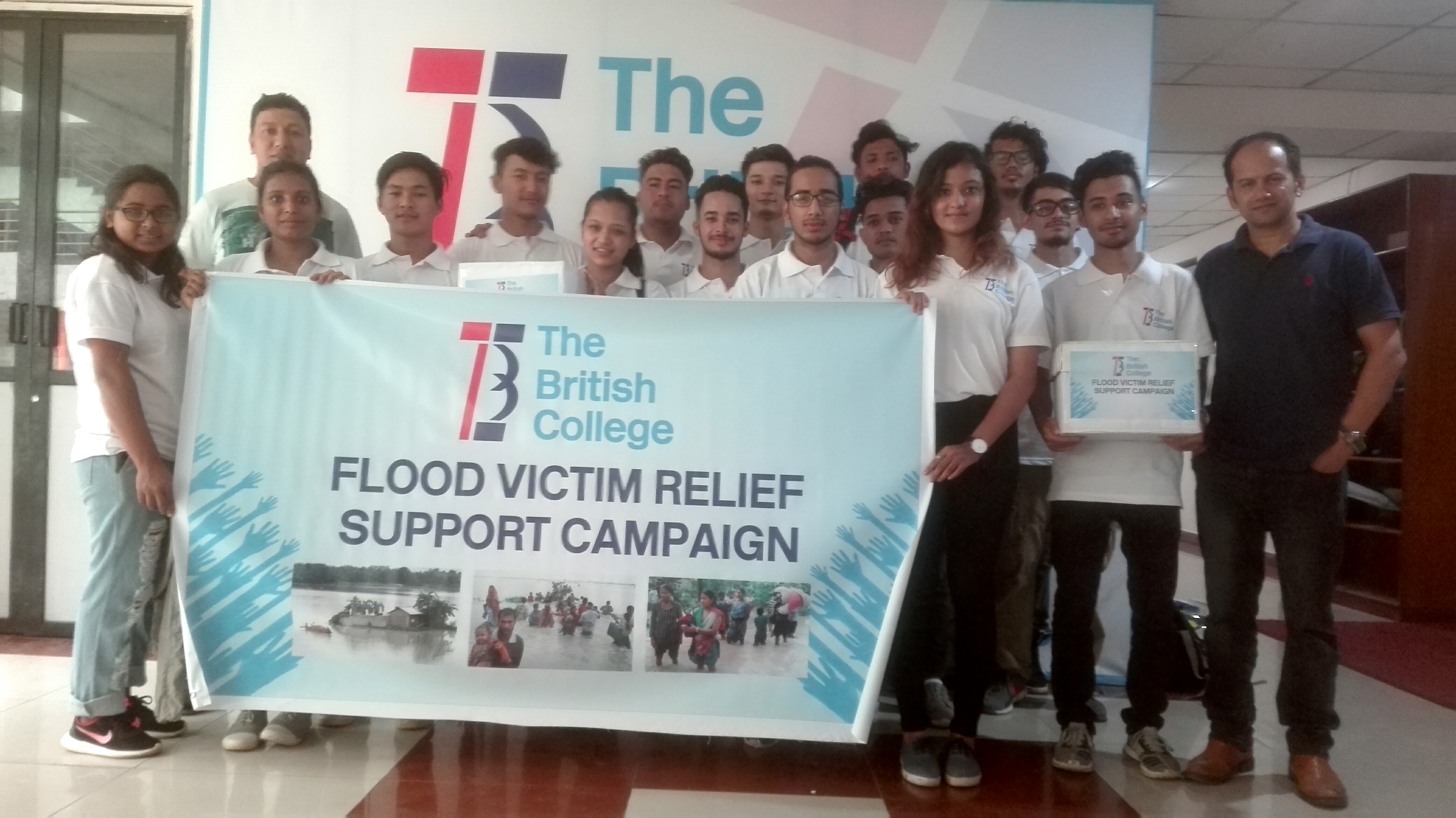 Students of The British College organised a donation campaign to support the Terai flood victims. The students divided themselves into 5 teams, visiting different locations asking for support from local people. The students went to many different areas inside the Kathmandu valley including Pashupatinath, Boudhha, Mangal Bazar, Basantapur, Kumaripati and Durbarmarg.
A student-led initiative, the campaign portrayed the enthusiasm of TBC students towards a noble cause. Mr. Mahendra Raj Kandel, Director of The British College, actively participated in the campaign to support the students with motivation and encouragement. He also announced that The British College had decided to contribute Rs. 1 Lakh for the victims. Students will purchase relief materials like non-perishable food items, medical equipment, water purifiers, and bedding materials with the funds collected. They will distribute the materials in coordination with government officials and as suggested by the CDO.
The campaign has been immensely successful as students were able to collect around 60,000 from their efforts on the first day. The campaign will continue for another few days as students aim to maximise the support they can offer. Students are also affiliating with various other organisations in managing various other campaigns to support those adversely affected by the epidemic. Everyone at The British College is incredibly proud of our students and would like to wish them the best in the initiative they have undertaken.