The British College Signs MOU with IME Digital
Published on : April 30, 2022 at 07:04 AM
Published on : April 30, 2022 at 07:04 AM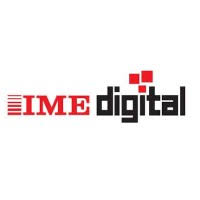 The British College has signed an MoU with IME Digital Solution Ltd. - Nepal's first licensed company to provide digital payment solutions.
Since they launched in 2017, they have brought out the incredibly successful mobile money service, "IME pay", and gained over three million users. In partnering with them, TBC will now be using their knowledge and skills to inspire the students and provide them with some great opportunities through internships and placements.
The MOU was signed by Rajen Kandel, CEO and Founder of TBC, and Amod Bhattarai, Acting CEO of IME Digital Solution Ltd, on 22nd April 2022. Both parties are very excited about the partnership to come.