The British College Announces Launch of Groundbreaking IT Programmes
Published on : February 10, 2023 at 06:22 AM
Published on : February 10, 2023 at 06:22 AM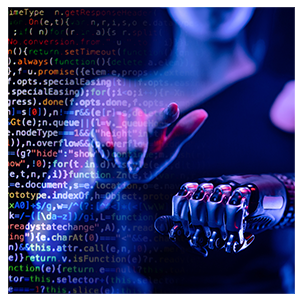 The British College (TBC) is delighted to announce that in the new year they will be launching the MSc Advanced Computer Science in partnership with Keele University, UK, through their sister organisation, British International College (BIC). And they have some exclusive scholarships in place for the first students to sign up.
Keele is a highly ranked TEFF Gold-awarded institution under the UK Teaching Excellence Framework. It has been providing world-class education to students in the UK, as well as its partner institutes across the globe, for over 70 years - and was even ranked first by students in the Student Crowd Awards 2022.
They are also renowned for conducting groundbreaking research, and for this reason, in addition to traditional coursework, students on the course will have the opportunity to participate in research projects - as well as internships, and practicals to gain hands-on experience in the field.
The MSc Advanced Computer Science has been expertly designed by Keele to provide students with advanced knowledge and skills in the field of computer science - with the opportunity to specialise in specific areas such as artificial intelligence, machine learning, and big data. And to make the programme accessible for all - BIC is now launching an exclusive 50% scholarship on tuition fees for the first 30 applicants in January 2023.
Founder and CEO of TBC, Rajen Kandel said, "We are very excited to be starting this partnership and are confident that this new programme will provide students with the skills and knowledge they need to contribute to the digital transformation of society. And this is just the start, as we will also be introducing the Bsc Hons Data Science next year! So we hope that applicants take advantage of our new scholarship and we look forward to welcoming them soon".
Students who have completed their bachelor's degree in computer science or a related field can apply. Fir more information, please contact the TBC admissions department at either the Thapathali or Chakupat campus.