TBC Secures Jobs for Graduates at Top Banking Firm in Dubai
Published on : August 22, 2023 at 09:10 AM
Published on : August 22, 2023 at 09:10 AM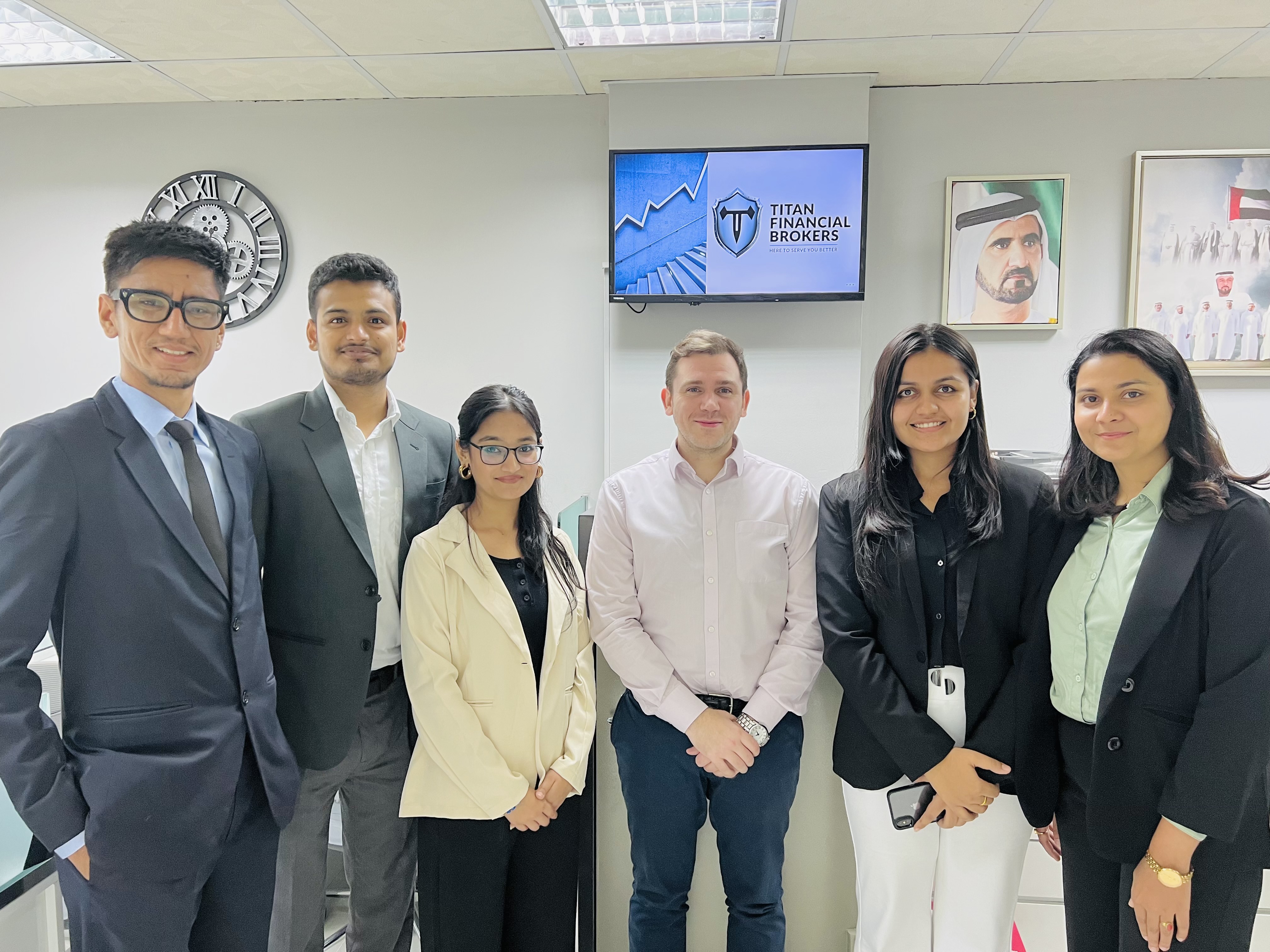 At The British College we pride ourselves on delivering employment focussed curriculum and providing our students with global opportunities. So we were very proud this month to see six of our graduating students relocating to Dubai, UAE to start brand new jobs with Titan Financial Brokers.
When students are completing their final year at The British College they are provided with a wealth of support to help them after they graduate, and this includes guidance from our dedicated Career Centre. Here students can seek help with their resumes, receive interview tips, and be given exclusive job opportunities.
And it is through this service that six of our Level 6 BBA students - Icchha Pandey, Grisham Tiwari, Kshitz Ayer, Nirmala Neupane, Simran Dhakal and Tejaswi Rana secured their life changing positions in Dubai. Starting on the 1st August 2023, they have each been given different roles with this leading independent service provider, which offers Retail Banking Solutions and Services across the UAE.
Made up of an experienced team of consultants with over 40 years of collective banking experience, our graduates will be receiving invaluable experience and advice from some of the top professionals in the sector. They will further have the unique opportunity to live abroad and gain global exposure and experiences.
This is something that The British College priortises and promotes throughout the student journey, with the International Mobility Programme (IMP), Transnational Education (TNE) and Summer Schools in both London and Dubai. We also offer international placement opportunities, and just this year were delighted to see a number of our students go to Thailand and Germany for various different internships.
Congratulations to all of our deserving students - we wish them all the best on their new adventures! To find out what opportunities are available to you after you graduate, then get in touch with the Student Services team today.