Pre Event Press Release | TBC JOB Fair 2021
Published on : April 5, 2021 at 05:55 AM
Published on : April 5, 2021 at 05:55 AM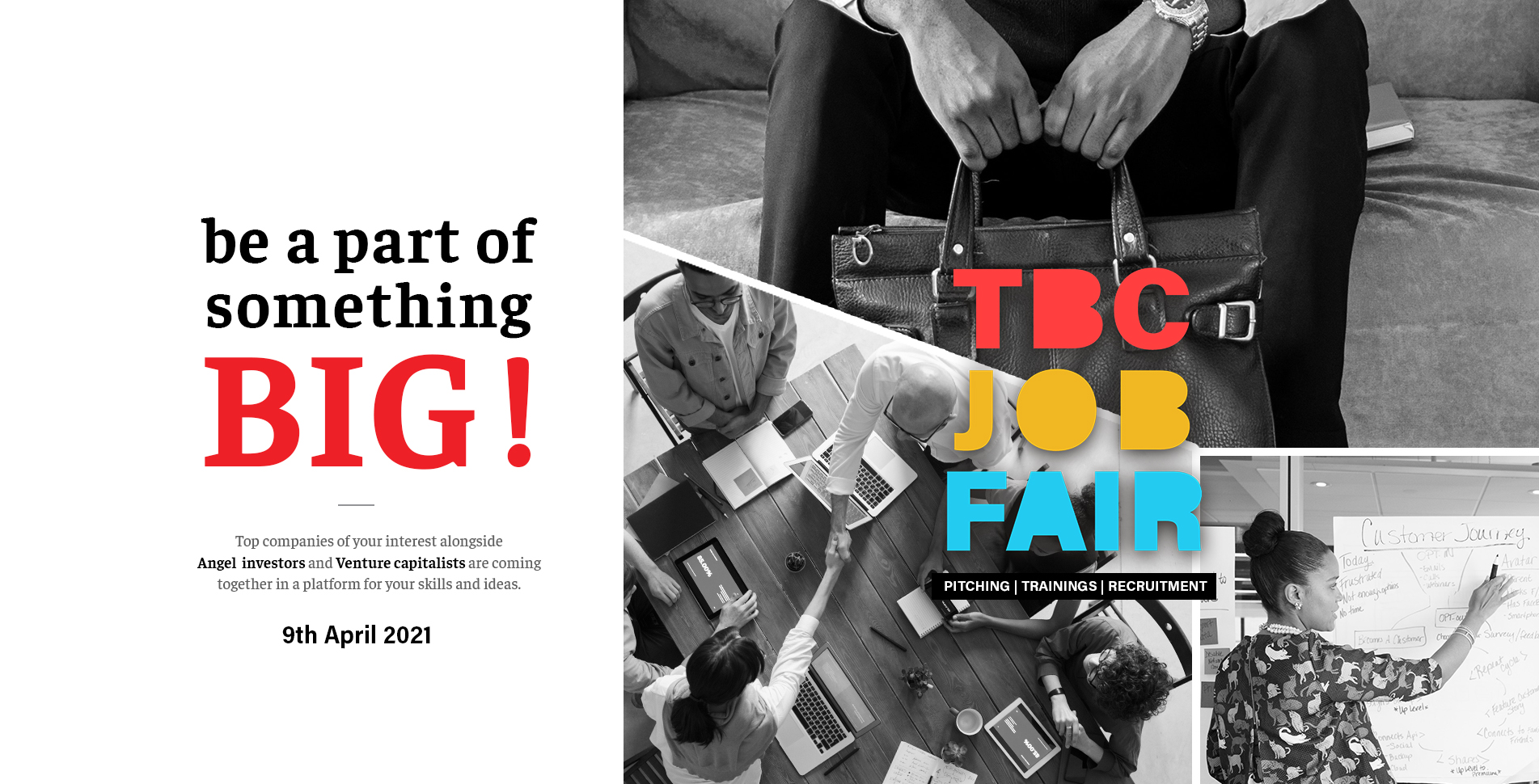 The British College is excited to announce that it will be hosting the annual 'TBC Job Fair' on 9th April 2021, at the College campus in Thapathali.
This will be a wonderful opportunity for TBC students, graduates, and aluni to be connected to the current job market, by having the chance to meet with and talk to over 20 top companies, including Angel Investors and Venture Capitalists. Final year students from the BBA, BSc (IT) and ACCA, along with postgraduate students from the MSc. IT, MBA, EMBA, and MIBM will be able to use this Job Fair as a platform to be recruited by these businesses.
All appropriately qualified attendees will be offered the opportunity to apply for a diverse range of vacancies and each company will also be conducting interviews for a variety of positions. As such TBC alumni are also being welcomed to join and make the most of this incredible platform to showcase their talent and meet potential employers.
TBC has aimed to host a range of diverse fields so as to make sure there is something of interest for every student attending. As such, through its superb contacts with a host of impressive companies, TBC has secured a list of well known businesses - including multinational corporations, organisations from the social sector, and companies in the fields of manufacturing, retail, accounting, and information technology. Some of these include Yeti Airlines, Vatsal Impex (MI), Young Innovation, Ujyalo Foundation, Brain Digit, Neema Academy, Leapfrog Technology, Sipradi Group, Bhoj Deals, Advantage Group, and Upaya Cargo.
All students and alumni have been invited to complete a survey if they wish to attend, and based on the information provided - all interested candidates will have the chance to attend a training programme. Taking place before the job fair, students will be able to meet with experts who will share ideas for pitching, tips on CV building, and skills for negotiation - along with other advice to help prepare them for the main event.
The British College sees that as an extension of their continued mission to teach students the skill most relevant to today's job market, train them beyond the classroom, and support them in any way they can - both before and after graduation.