BBA Induction Session 2023
Published on : October 9, 2023 at 04:34 AM
Published on : October 9, 2023 at 04:34 AM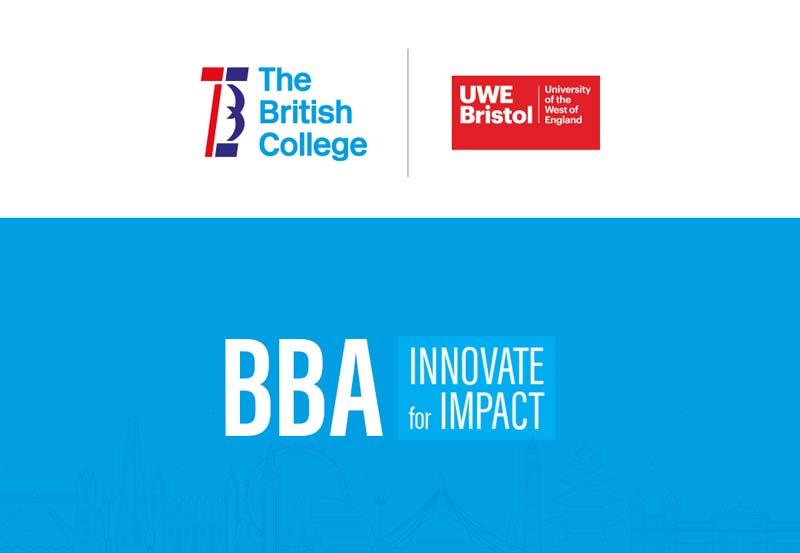 The British College (TBC) recently hosted a spectacular induction programme to welcome the new group of Bachelor of Business Administration (Hons.) students This annual event acts as a hallmark of TBC's commitment to fostering academic excellence and student engagement, and brought together a cohort of fresh faces eager to embark on their academic journey.
The British College, known for its international outlook and commitment to diversity, attracted students not only from Kathmandu but from all corners of Nepal, and together they enjoyed a series of interactive workshops. These were designed to enhance the students' soft skills, communication, and team-building abilities and provided students with a taste of the dynamic and interactive learning environment they can expect throughout their academic journey.
To help students become familiar with its infrastructure and resources, a comprehensive VLE tour was also organised and students had the opportunity to explore the library, state-of-the-art database, and other facilities that are essential for their academic growth.
However, the Induction Programme was not just about academics, it was also a chance to build connections and students were encouraged to engage with their peers, faculty members, and support staff, whilst fostering the sense of community that is fundamental to TBC's ethos.
As the induction Programme concluded, students were left with a sense of anticipation and excitement for the challenges and opportunities that lie ahead. The BBA (Hons.) Programme at The British College promises to equip students with the knowledge, skills, and experiences necessary to succeed in the ever-evolving world of business and we wish this new batch the best of luck as they begin their journey here with us.