2nd British Cup: Inter College Futsal Tournament
Published on : June 30, 2019 at 07:31 AM
Published on : June 30, 2019 at 07:31 AM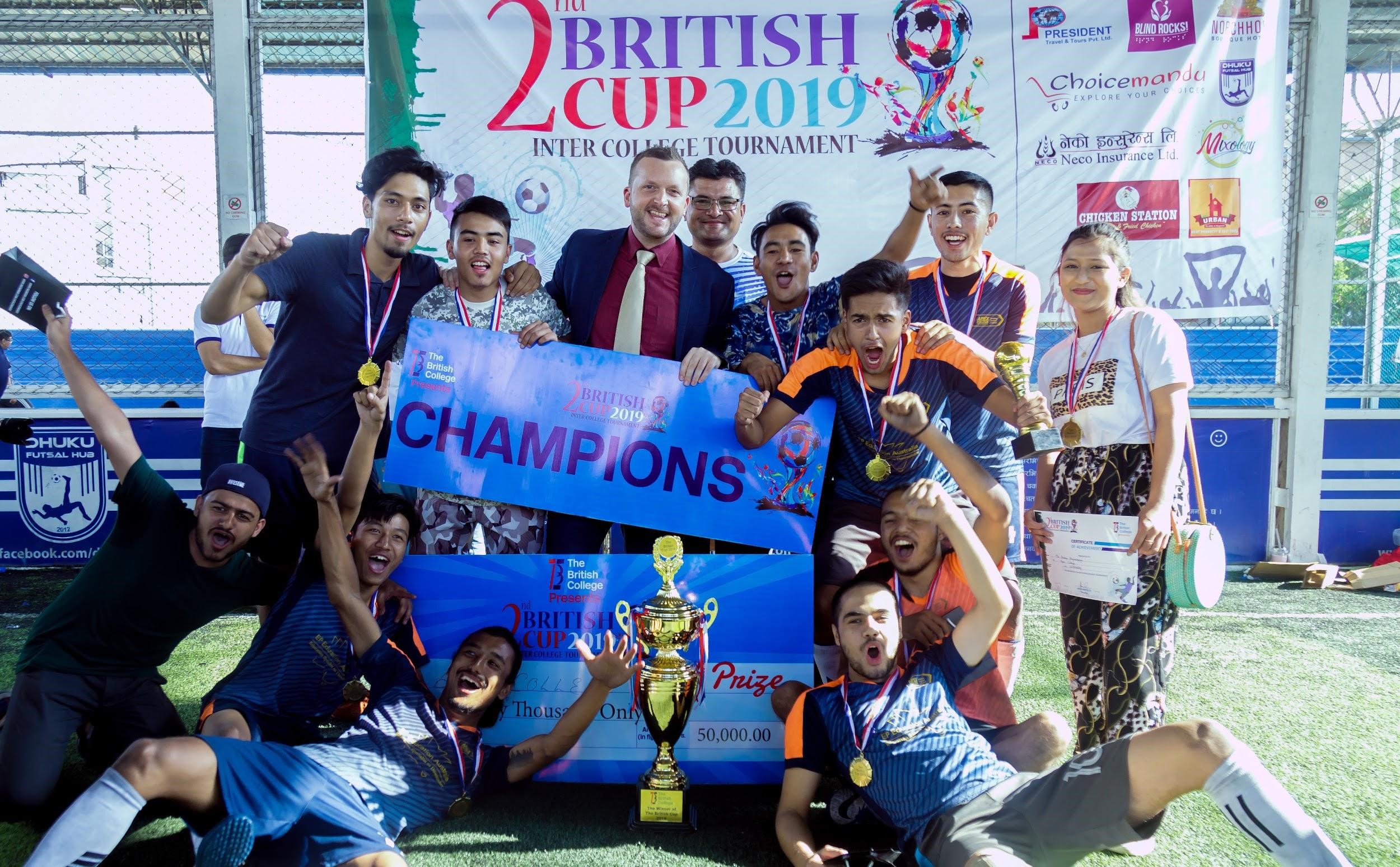 The British College, Kathmandu organised the "2nd British Cup: Inter College Futsal Tournament" on the 26th and 27th June at Dhuku Futsal Hub.
The competition showcased a display of true sportsmanship on and off the pitch from all participants. A total of 29 Undergraduate colleges from different universities participated in the tournament.
The title winner of the 2nd British Cup was Apex College and the runner up was NCMT College. The Best Player of the tournament was awarded to Devansh Sharma of Apex College and the Best Keeper of the tournament was awarded to Akash Thapa of NCMT College.
Following the matches, the winning teams were presented cups, medals, cash prizes and gift hampers at an award ceremony where the winning team won the cash prize of 50,000 rupees and the runner up won 30,000 rupees. The awards were presented to the winners by Mr. Joey Foster Ellis, Principal of The British College.
The event was supported by NIC Asia Bank amongst other renowned national and international brands. Some major partners of this event were Norchhok Boutique Hotel, NIC Asia, Chicken Stations, Choicemandu, Mixology and President Travels and Tours.
Congratulations to the winning teams, who demonstrated both outstanding technical skills and exceptional teamwork. The British College looks forward to hosting similar events in the future to boost the spirit of sportsmanship in youth today.