TBC Basketball Tournament
Venue
The British College, Kathmandu
Start At : February 26, 2023 at 12:00 AM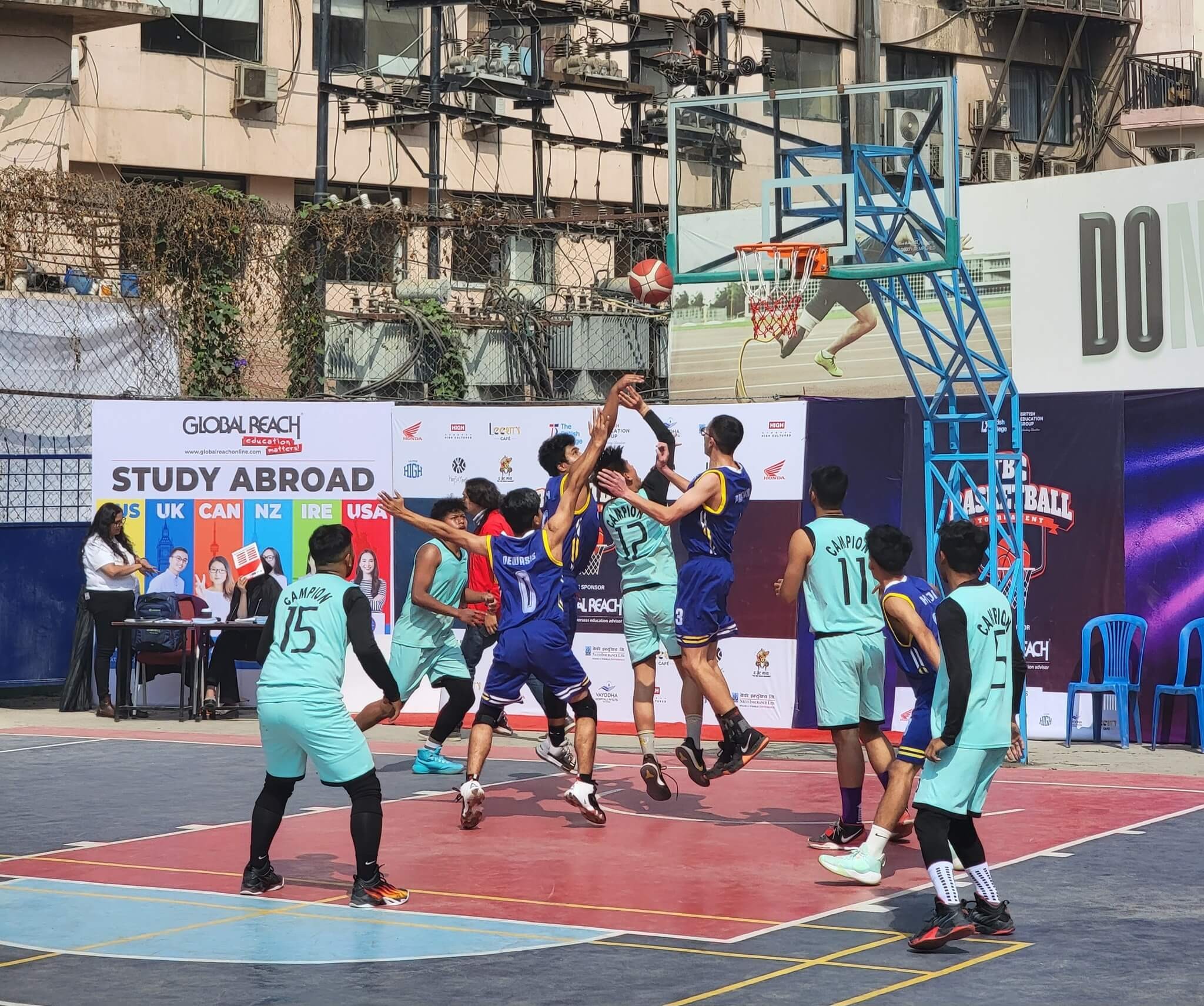 The TBC Basketball Tournament kicked off today with a bang, and it was an action-packed day full of excitement and energy. The day started with an opening dance at 8 am, followed by the ball handover to the official at 8:30 am. And then, the games began!
.
The first game of the day was between The British College and Apex College, and it was a nail-biting match that kept everyone on the edge of their seats. In the end, The British College emerged victorious with a score of 55-54.
.
Next up was the match between Campion College and Texas College, where Texas College dominated the court and secured a win with a score of 51-21.
.
In the third match of the day, Lumbini College faced off against Rajdhani College, and it was a thrilling game that had the audience cheering. Lumbini College emerged as the winners with a score of 40-32.
.
And finally, the last match of the day was between Oxbridge College and Herald International College, where Oxbridge College showed their strength on the court and won the match with a score of 64-21.
.
Congratulations to all the winning teams and to all the players who gave their best on the court today. We can't wait to see what the rest of the tournament has in store for us!
#TBCBasketballTournament #Day1 #Winners #MoreThanACollege