The British College Experience
Published on : January 12, 2023 at 09:14 AM
Published on : January 12, 2023 at 09:14 AM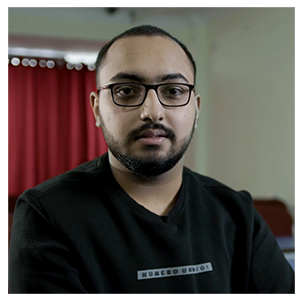 The British College Experience
"You only have to do a few things right in your life so long as you don't do too many things wrong"- Warrant Buffet
I've always been told in my life that the power of making the right choice, at the right time, beholds an ocean of possibilities and opportunities. This was my framework before joining The British College - and I have always cherished my decision.
The ideation of decision-making in academics has always held underlying aspects for me, in which the offering institution plays a vital role. When I was making the choice about which business school in Nepal to attend, The British College caught my eye because of its impeccable way of teaching. I've always been serious about my studies and choosing modules and assessments that affect my personal and professional practices.
So, I joined one of TBC's counselling sessions and learnt about the in-depth module designs and teaching patterns within the school of business. And I realised that for me, The British College was the only institution which could deliver my expectations of having flexible teaching hours, pragmatic application of academics into real-life practices, and exposure to international and national contexts.
Since I joined, I have learnt that The British College comprises almost everything a high school graduate dreams of - including a mental well-being unit with absolute anonymity, flexible teaching hours, a well-equipped library consisting of well-accessed study materials from all over the world, family-like faculties and other staff, academic personal tutors, and much more. And the sense of companionship and belonging in this environment is one of the best things that I could ever have dreamed of.
From the moment I entered the College premises, it felt like being home - with everything I could possibly need and imagine. However, I believe that it all starts with oneself. Everything is a result of taking your own initiative, because until and unless you're sure of your choices none of these external factors will work, even if they're the best in the world. And that is why I appreciate the amount of guidance on every aspect of life that we as students receive at TBC.
Besides the fundamental elements, TBC also offers a diverse range of exposure to national and international events such as corporate, research, and entrepreneurship events alongside placement fairs. We also get to know about national and corporate industries and get the chance to know about international cultures, corporate journeys, and industry through the International Mobility Programme (IMP) and other business event visits.
The heuristic approach at TBC further enables students with an attitude of global competitiveness. And the access to global platforms, events, and possibilities through portals from the partner universities, UWE and LBU always amaze me. Being in Nepal and being able to think with a global mindset is something that TBC has taught me and is just one of the things that truly makes The British College experience.