Start Your Dream of Being an Entrepreneur with BBA at TBC
Published on : July 8, 2019 at 03:09 PM
Published on : July 8, 2019 at 03:09 PM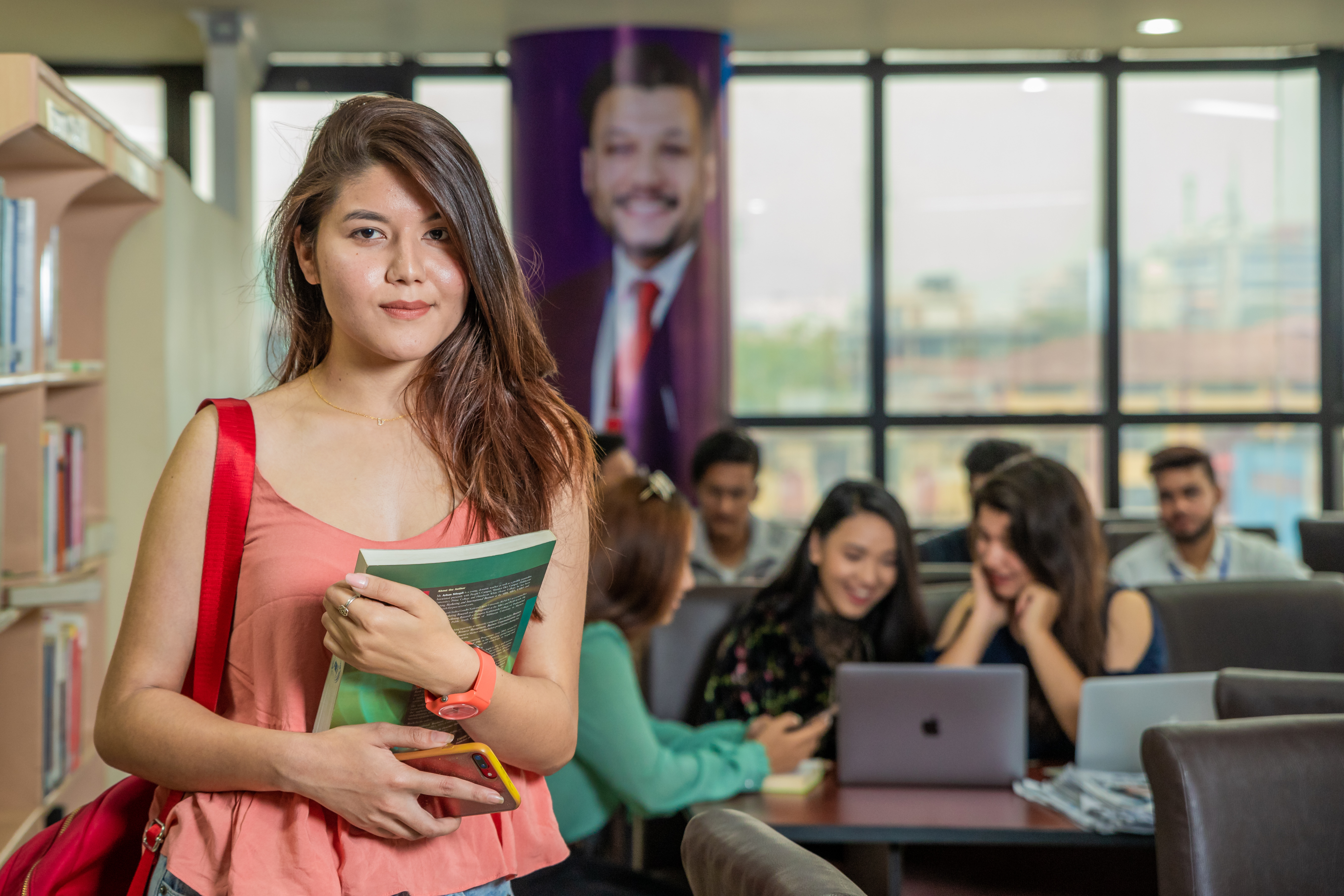 You have the perfect idea to set up your own business and become an entrepreneur - maybe you even already have a business model. So now, all you need are the skills and qualifications to bring this dream to life.
The BBA programme at The British College is the perfect management programme for any undergraduate who has their sights set on entrepreneurship and has become increasingly popular because of the wide career opportunities it grants its graduates, for both internships as well as jobs. It provides a fundamental foundation in business principles and management, allowing them to specialise in a wide range of sectors such as finance, computer information systems, international business, and marketing.
The Bachelor of Business Administration (BBA) degree creates an environment where individuals can gain information about the ever-changing competitive business world. They are given an insight into several options in both the public and private sector and helps students to understand the competitive employment market, whilst assisting them in becoming qualified to compete within it.

The BBA course will help students to learn and develop the skills they need to tackle entrepreneurship head on, whilst guiding them through their personal development. It can assist them in carving a niche within their desired field and help them to both learn and thrive in a business-related work.
Here are the same reasons why the BBA course at The British College is one of the best degrees available to shape someone to become an entrepreneur:
Industry and Academic Knowledge:
The BBA course offers the opportunity to achieve professional skills at an early stage to develop a career in management. This particular course helps you to better understand and develop vital business skills in the fields of communication, leadership, critical thinking, and decision-making, which is vital for a strong foundation in entrepreneurship.
The BBA courses at The British College is designed to teach both subject knowledge and practical know-how with a curriculum that includes industry practices, case studies, and global scenarios, equipping our graduates to implement their learning in real life.
Preparation for Managerial Roles and Management Concepts:
The BBA course matches the demand of various industries for managerial roles. On completion of the programme, our students are in the perfect position to find a lucrative entry-level job. Or if further studies are what you have in mind, the course leads directly to the MBA, from which there are no end of excellent job opportunities.
The BBA course is a minimum four-year programme. This duration is sufficient to learn a wide range of topics such as accounting principles, business economics, business law, financial management, computer fundamentals, and marketing. These subjects create a strong background for aspiring MBAs and will enable you to learn all the basic concepts of management and business studies.
Develop Business Insight
As a BBA student at The British College, you will be able to better understand the problems that businesses face. You will be taught how to examine balance sheets, budgets, and other financial accounting tools in order to be familiar with factors that affect the company's decision-making processes. As a result, one will have the ability to make focused decisions that will lead to company success rate and help you to stand out among colleagues and fellow employers.

Possibility of Higher Remuneration
The advantages of the BBA degree from The British College include the chance of having more job opportunities, such as a financial analyst or an entrepreneur, within highly lucrative roles. Once the career kicks on, in one of these fields, you will also have the opportunity to become a part of the respective qualified networks, helping to pave the way for your future career.
Building Communication Skills
Communication is the most important skill set for an entrepreneur. Therefore, to become a successful entrepreneur, it is important to embody the written and verbal communication skills that are taught on the BBA as they will allow you to deal with and better understand, clients and business proposals.
The BBA studies helps to incorporate the competitive business world on a daily basis and prepare students for the future. Whilst studying, students have the chance to take part in a wide range of challenging projects which will prepare them for analysing cases, making diplomatic responses to conflicting opinions, and mastering the great art of 'making the point'.
Moreover, in today's competitive world of business, entrepreneurs need to be highly polished and confident. The BBA will enable an individual to build and develop the personality that is needed to stand one's ground and discuss solutions, ideas, and proposals, in a confident and personable manner.
Entrepreneurial Know-How
The BBA will help you to get in touch with the basic fundamentals of starting a business whilst also allowing you to figure out the possible investors that you may need in the near future.
As an entrepreneur, everything should be planned and executed perfectly. So, a BBA course from the British college will enable you to identify and prepare the most suitable plan for your business.
The BBA programme will also help a student who has dreams to become a successful entrepreneur by preparing them to manage investments, operate organisations and limited liability corporations.
In addition, a BBA student will also have the opportunity to make connections with investors in conferences and seminars. So, you can brainstorm business ideas by collaborating with investors and fellow peers. As a result, it will help you to proceed through the beginning stages of entrepreneurship in an intimate, collaborative, and safe environment.
Comprehending Financial Aspects
You must know the features and price of a product before you are selling it to a potential customer and thus be aware of many financial terms and strategies.
So, every aspect (e.g. pre and post funding possibilities, cash flow, start-up capital, and break-even analysis) will be taken into consideration while studying the BBA course.

Establishing Strong Business Acumen
The BBA course at The British college will speed up your understanding of business prospects as your studies will revolve around operating your business with better skills and tactics.
As a business enthusiast, you might have questions like 'How can the business generate revenue?' or 'What are the factors that may affect the whole business?' Thus, a simple way to solve these queries and thoughts is to dedicate yourself to the BBA programme as it will help you to understand the basic ground rules involved in a successful business.
It is important to have bright ideas and solutions, but it is also important to be able to execute them - The BBA is an opportunity for you to make your dreams a reality.
Creative space
To come up with great innovative ideas, you need to step away from the everyday hassle, take a break and give yourself time to brainstorm new ideas. It is one of the key factors for Entrepreneurs to excel in business and take advantage of personal space to solve arising problems. The British college provides you with a safe and creative environment that you need to test your ideas.
Exclusive Mentorship and Entrepreneurship Related Course
The British College provides each student with an experienced mentor who will guide them throughout the course and is available for one to one meetings to discuss any problems and issues.
The BBA programme will also allow students to take a number of extra business courses to prepare them for the future, so students seeking future entrepreneurship will have a variety of courses available within their specific area of interest.
The course will also concentrate on global strategies, entrepreneur strategies, mergers and acquisitions, private equity and venture capital. The BBA students will have the opportunity to learn critical business skills, including methods the organisational strategies that are important to successfully run a company as an entrepreneur.
Provides hands-on experience Experiential Learning:
On a BBA course at The British College, you will have exposure to real-world learning, work experience, challenges, and projects. The programme will also include internships at top corporate companies with business leaders, so students can scale up their future business ideas with new possibilities. Moreover, the BBA programme will provide an aspiring entrepreneur with the experiences that assist in developing the key competencies necessary within their desired field.
A further advantage of graduating from The British College is the specific opportunities you will gain to get the experiences required for your project. Students will improve their leadership skills regarding business plans, and practice their entrepreneur skills in a number of mock situations and contexts.
Finally, the classes on the BBA course will help students to avoid many common mistakes experienced by new entrepreneurs when starting a new business.
Access to a Large Business Network
As a BBA student at The British College, you have great networking opportunities. You will have the chance to interact with fellow colleagues, professors, and teaching staff, helps to accelerate business management capabilities.
You can also gain access to the extensive network of the programmes, your connections enabling you a great overview of the business and entrepreneurship world. Thus, it prepares to understand the world of business and reflect on related issues whilst making connections with global events and world affairs.