Exploring China's Societal, Cultural and Business Dynamics In the Context Of Nepal
Published on : August 17, 2023 at 09:53 AM
Published on : August 17, 2023 at 09:53 AM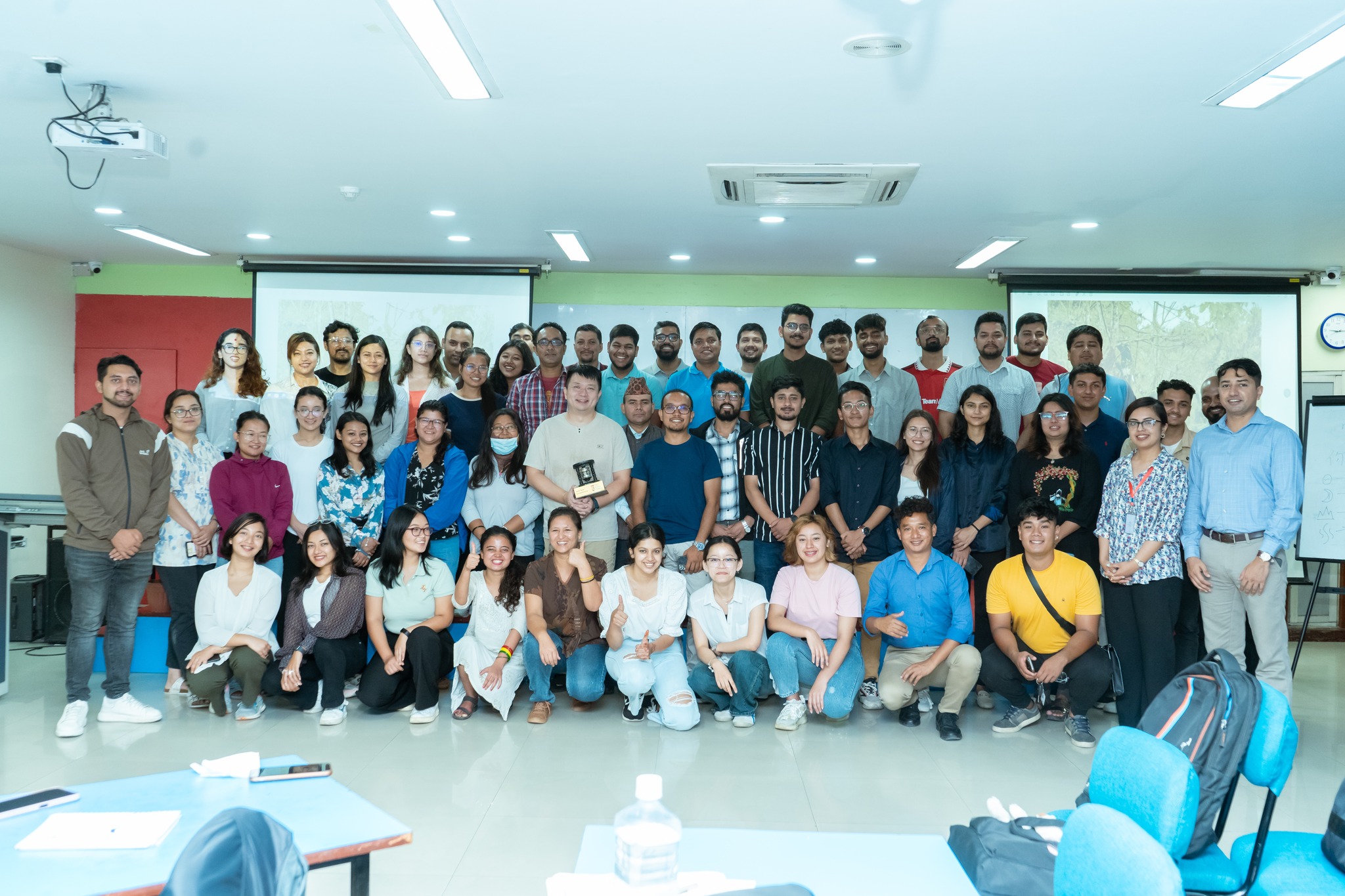 Exploring China's Societal, Cultural, and Business Dynamics: In The Context Of Nepal was the final programme of this year's Business Summer School at the British College, which ran for two weeks, from 1st - 11th August 2023.
The session began with a guest lecture from an experienced Chinese businessman, Mr Zhang Jinxiang, who shared his unique perspective on how Chinese businesses operate in the country. He spoke about how he is filling the market gap in exports to China and how he plans to inspire Nepal to export more to China by understanding how to analyse the demand.
In the second lecture, we then learned about Chinese culture and society, including the concepts of Guanxi, Gaokao, Filial Piety, and Confucianism. It was interesting to learn about how Nepal sends gifts of spinach and elephants to China, the deep-rooted impact of the one-child policy that instigated competitiveness and patriarchy in China, and to generally gain a deeper understanding of how Chinese society functions.
We also enjoyed a lecture on doing business in China by Mr Wood. It was fascinating to learn how deeply culture and history are intertwined with contemporary business in China and understand the importance of language for doing business there. Wood further revealed some facts and figures about the progress made by the Chinese economy which astounded us all, given the accomplishments they have made within just a few decades. We then explored the KFC case study which was particularly eye-opening as it revealed how foreign companies can do business and succeed in China by using successful international business strategies and understanding local tastes and preferences.
We also learned the 'dos and don'ts' while working in Chinese institutions and gained knowledge of the functioning of the Chinese government and the communist party. And were then enlightened on some of the misconceptions and stereotypes of how the Chinese government and system function and finally enjoyed a guest lecture by Mr Atulya Acharya, who talked to us about cross-cultural communication while working in Chinese institutions.
One of the things we liked most about Summer School '23 was the interaction and engagement of the participants. It really enhanced our critical and analytical thinking by allowing us to use multidisciplinary lenses. And in general, there was a strong interest in the topic and a great number of participants in all the lectures. So, we would like to thank the Araniko Project team for organising it.
This summer school was about more than just learning new skills and knowledge; it was also about discovering China, debating, making friends, and building memories. And we all left the course with a better understanding of China and its relationship with Nepal as a close and friendly neighbour.
-Prepared by Sagar Jung Karki