Do I Need an Undergraduate Business Degree to Get My MBA?
Published on : March 21, 2021 at 05:22 AM
Published on : March 21, 2021 at 05:22 AM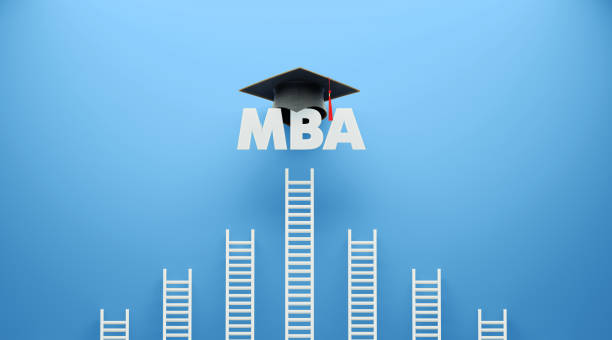 More students enter MBA programmes than any other type of graduate programme. As one of the most versatile graduate degrees, an MBA prepares students for advanced careers in any industry; allowing them to move into management, start their own business, shift their career focus, or even change careers completely.
Being such a popular degree, applicants have a lot of questions - the main ones being about what prior knowledge and qualifications are needed to enter onto the course. So, we have collected all of your biggest queries and answered them below.
Do you need a Business Degree to Get an MBA?
In short, the answer is: No.
In general, universities do not require a specific undergraduate major to apply for a Master of Business Administration. In fact, you can progress onto an MBA from any undergraduate degree, and many of those who receive MBAs each year come from non-business backgrounds.
However, even though most MBA applicants are not business majors, a background in business is a great asset and prospective students without it will need to familiarise themselves with basic business knowledge. MBA coursework emphasises business and management, and students generally waste little time learning basic knowledge - focusing instead on advanced business classes. As such, without these basic business skills, students struggle to develop the managerial abilities needed to succeed in the course.
Be prepared that some programmes will even require students who have not got a business degree, to take core classes in statistics, accounting, finance, and other fields before taking the course.
Will an MBA Benefit Me if I Don't Have a Business Background?
An MBA absolutely can be a benefit to anyone, whatever discipline they originally studied.
The world of business is full of industries and fields that are not limited to the traditional "business" ideology. From medical to music, plenty of companies require leaders with the business expertise that can be gained from an MBA - and having qualifications in other disciplines, can actually be a benefit when deciding what field to specialise in.
The crucial leadership, organisational, and management skills taught on the MBA programme provide students with the essential tools needed to make them better managers, business owners, directors, and executives - and are relevant to all professions, regardless of industry.

So, What Can I Expect From the MBA?

Many people working in the business world pursue an MBA as a way to rapidly advance their career or become more specialised in a specific area of studies - such as finance, marketing, international business, or executive management.
As a professional degree, the programme focuses on practical, real-world knowledge rather than theoretical or research-based material. Many MBA programmes include an internship or work placement as a part of the course, and as such, the degree can strengthen a graduate's resume and provide on-the-job training.
Throughout the programme, students will have opportunities to develop their management and leadership skills, be coached in strategic thinking, learn how to apply academic theories and concepts to real-life business issues, and develop the analysis and communication skills needed to work with stakeholders in business' from diverse backgrounds.
Through a combination of interactive classes and independent learning, creative and critical thinking is promoted in order to develop innovative and entrepreneurial graduates, who can generate and implement effective ideas in the workplace.
What Do I Need to Do to Succeed in the Programme?
A strong analytical or mathematical background often helps students to progress in this course. So, spending some time researching can not only help prepare you for the course, but can also be a great way to refresh your memory on the type of foundational maths that might be used throughout the programme.
However, don't worry if maths and analytics are not your strong points. Many universities, such as The British College, offer pre-MBA prep courses to help students with limited experience in finance or accounting, to gain the basics they need to thrive throughout their MBA journey.
What Can I Expect After I Complete the MBA?
Upon successful completion of the programme, students will receive an internationally recognised British MBA degree. This will create career prospects, not only in the local Nepalese market but give students the opportunity to also compete both regionally and internationally.
Graduates will be able to develop their career in a variety of different fields within business and management, such as finance, operations, marketing, HRM, and consultancy. Typically starting from a middle-level managerial position, students will have the full potential to progress and lead the team or organisation they are working in.
Alternatively, students will also be equipped with the entrepreneurial skills needed to initiate and develop their own business.
Still, have questions? Then don't hesitate to get in touch with a member of the team.