Being Nominated for the Central South Asia Programme of the Year Awards
Published on : August 1, 2022 at 07:00 AM
Published on : August 1, 2022 at 07:00 AM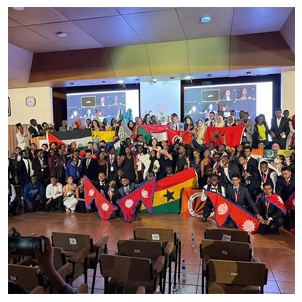 It was such an honour as the Campus Director of the Organizing Committee of Hult Prize at The British College, to be invited to Narobi to attend the Central South Asia Programme of the Year awards.
Out of over 2200 OnCampus Programmes in over 100 countries worldwide, we were nominated not only for the Best Programme in Central and South Asia but also for the Best Programme In The World!
This nomination came as a recognition of our hard work, our achievements, and the challenges that we had to overcome. We are so happy to have had such an opportunity and once again would like to thank everyone who supported us from the very beginning. Thank you for leading a generation to change the world with us .
For us, participating as Organisers in the Hult Prize was a life-changing experience. We were blessed not only by living the glory of evolving in every aspect of our lives, but also with the delightful pleasure of changing others lives! Our biggest breakthrough was just one click away, and we're sure that yours is too!
Remember, "Shoot for the moon and even if you miss you'll land among the stars".