TBC Students handed out blankets to elderly people
Published on : January 24, 2018 at 09:55 AM
Published on : January 24, 2018 at 09:55 AM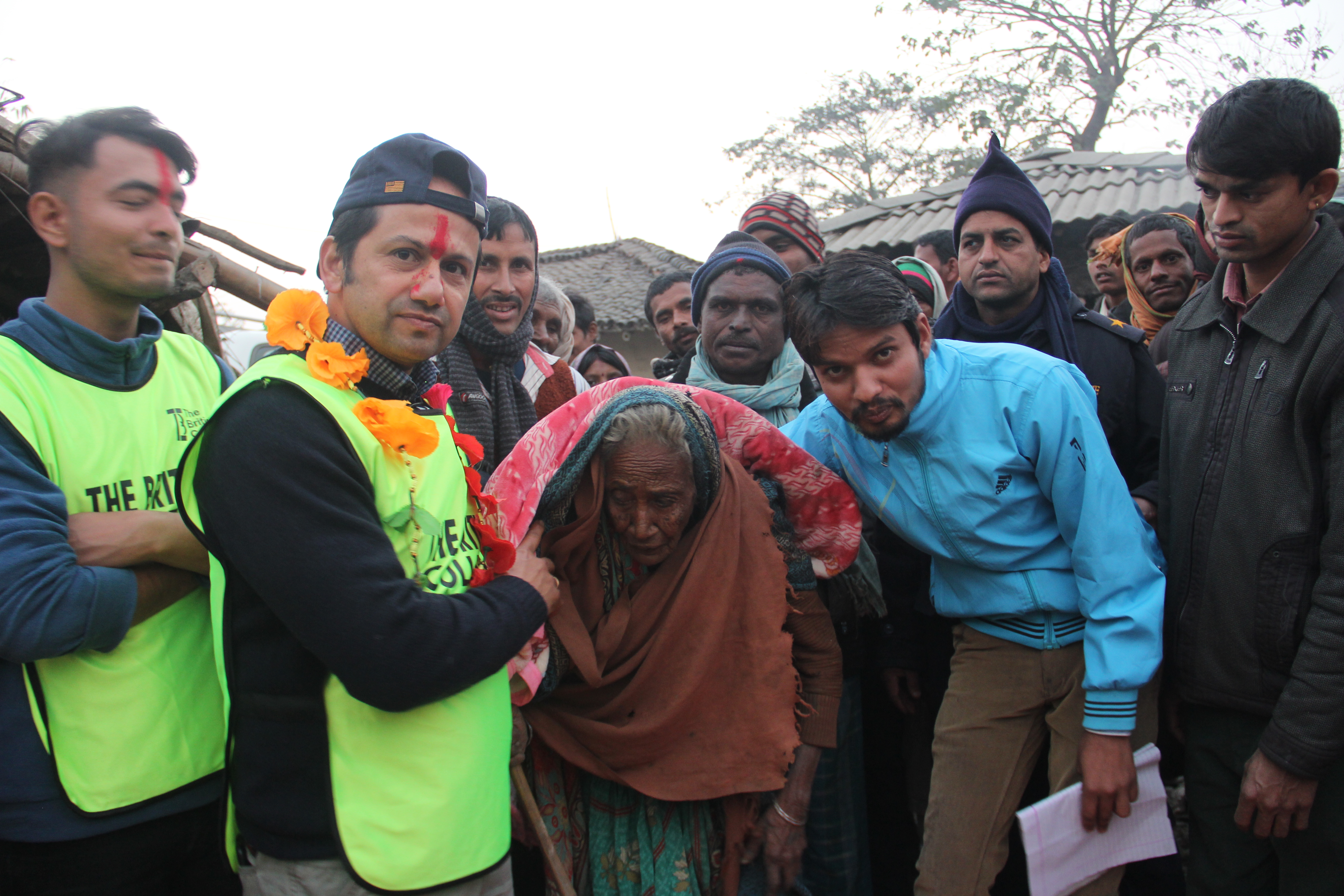 The students of The British College (TBC) completed their third series of "Blanket for Humanity" initiatives after they managed to collect sufficient funds. The students distributed more than 110 blankets in the premises of Durga Bhagwati Municipality Ward No 5, Badharwa, Rautahat. A recent cold wave has become a major threat to the lives of people living in Terai during the winter season. The annual death toll and its impact on human lives is a clear indication of how much danger is posed by the cold period.
In the presence of Mr. Mahendra Kandel, Operations Director of TBC, students of The British College visited the Paswashan village that is home to 175 Dalit families. They distributed more than 110 blankets to families in need, so we tried to do our bit to bring warmth to those suffering in the cold.
The Paswashan village, located on the banks of the Bagmati River, is a community of approximately 50 homes and 300 people. Unfortunately, it fell victim to annual floods, forcing the residents to live the lives of refugees. Despite promises of development from politicians during elections, the villagers complained that there was a lack of adequate support from the government. The cold wave that has affected the Terai region has already claimed 24 lives. Therefore The British College decided to make a donatation to this region as it has not yet received adequate relief materials from governing bodies.
The donations were coordinated by Mr. Abhimanyu Kumar Patel, President of Madesh Pradesh Online and Branch President of Reporters Club Nepal, Rautahat. Mr. Suman Shrestha, Head of Marketing and Communication, The British College, and Prathikshya Bhatta, nepalipatra.com, along with The British College Students, who were also present at the event.
TBC would like to thank everyone who contributed and donated warm blankets for the cause. Needless to say, we send a large token of appreciation to our enthusiastic students for their tireless efforts, without whom, this event would not have been successful.