TBC & Cisco Combine the Power of the Internet and Education at New Cisco Academy
Published on : June 21, 2016 at 05:43 AM
Published on : June 21, 2016 at 05:43 AM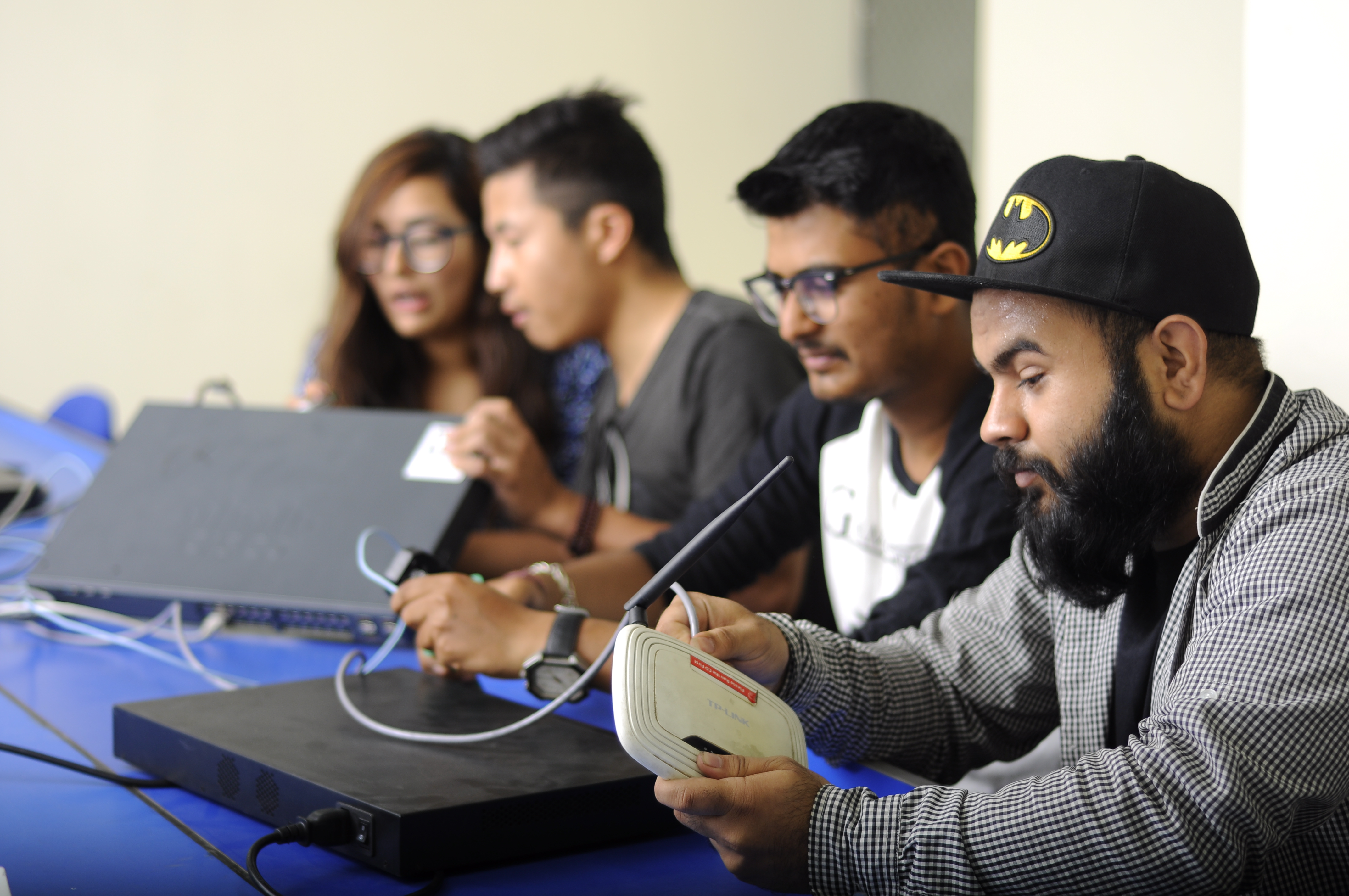 The British College, Kathmandu recently announced the launch of a networking skills training academy in collaboration with Cisco, the worldwide leader in networking that transforms how people connect, communicate, and collaborate. The courses are delivered in partnership with Cisco Networking Academy, a global education program that helps students prepare for ICT careers such as network security and administration, technical support, and healthcare IT; professional certifications; and higher education in engineering, computer science, and related fields.
TBC has regular contact with leading employers which allows TBC team to monitor industry demands and offer additional courses accordingly to ensure current employer needs are addressed. We actively encourage our students to take such course throughout their regular academic course.
The academy at TBC will initially offer courses in CCNA Routing and Switching, which will be delivered through Cisco Net Space, Networking Academy's cloud-based learning and collaboration environment. The online course materials were developed by Cisco and a team of global educators and offer features such as network simulation exercises, labs, and assessments that provide remedial feedback to help reinforce important concepts. Certified instructors provide hands-on support in specially equipped labs to facilitate learning and track student progress.
TBC is very active on the internship scene which helps us to identify career opportunities for our graduates. In addition to networking and ICT skills, the Networking Academy courses reinforce 21st century career skills such as problem solving, communication, and teamwork. Cisco Networking Academy courses prepare students for globally recognized certifications that substantiate to their employability opportunities.
Cisco Networking Academy has equipped more than 4 million students in 165 countries with ICT and networking skills. To learn more, please visit www.thebritishcollege.edu.np or www.netacad.com