Formulating Marketing Strategy Session by Samsung Mobile
Published on : October 9, 2018 at 01:35 PM
Published on : October 9, 2018 at 01:35 PM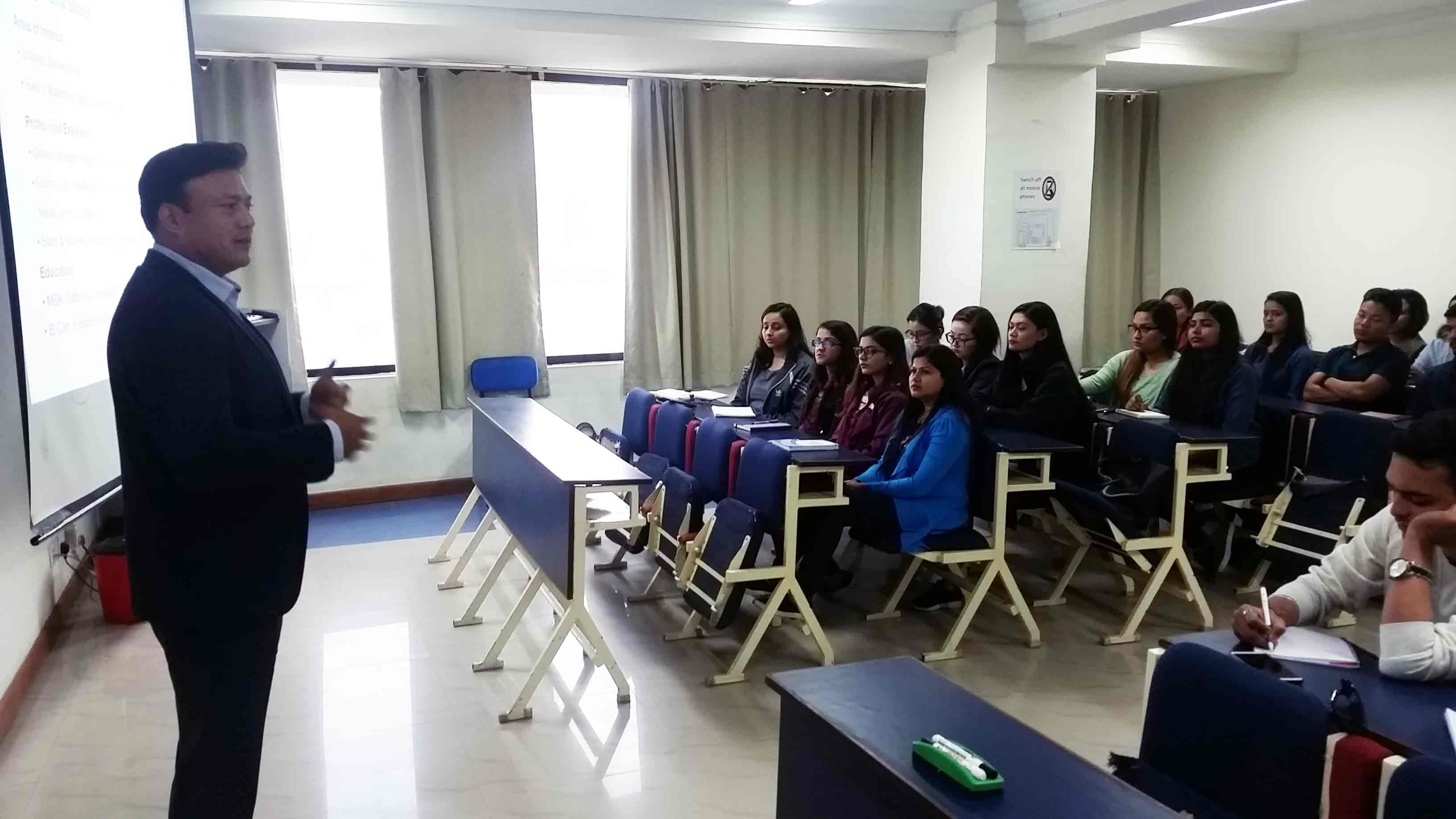 On October 7 2018, The British College invited Mr Pranaya Ratna Sthapit to interact with the MBA students. Mr Sthapit has had 15 years of experience in marketing and sales. He worked with Coca-Cola Bottlers Nepal Limited for 10 years and has been working as the General Manager of Samsung Mobile, Nepal, for the last four years.
MBA students thoroughly enjoyed Mr Sthapit's interactive session whereby he shared his experience and expertise emphasizing the importance and major elements of strategy and how these can be turned into tactics to succeed in today's business world. Although Apple is Samsung's high-end competitor and covers around 20% of the total mobile market, more than 70% of Nepalese prefer using Samsung mobile.
Mr Sthapit further made the session interesting by talking about revenue growth management and concluded the session by highlighting how even the best strategies are useless without superb execution. Attended by over 40 students, this session turned out to be a very productive one. Mr Sthapit's contribution to our Distinguished Guest Lecture Series was unparalleled and was of great benefit to our students.