BMC Quiz 2017
Published on : August 7, 2017 at 08:08 AM
Published on : August 7, 2017 at 08:08 AM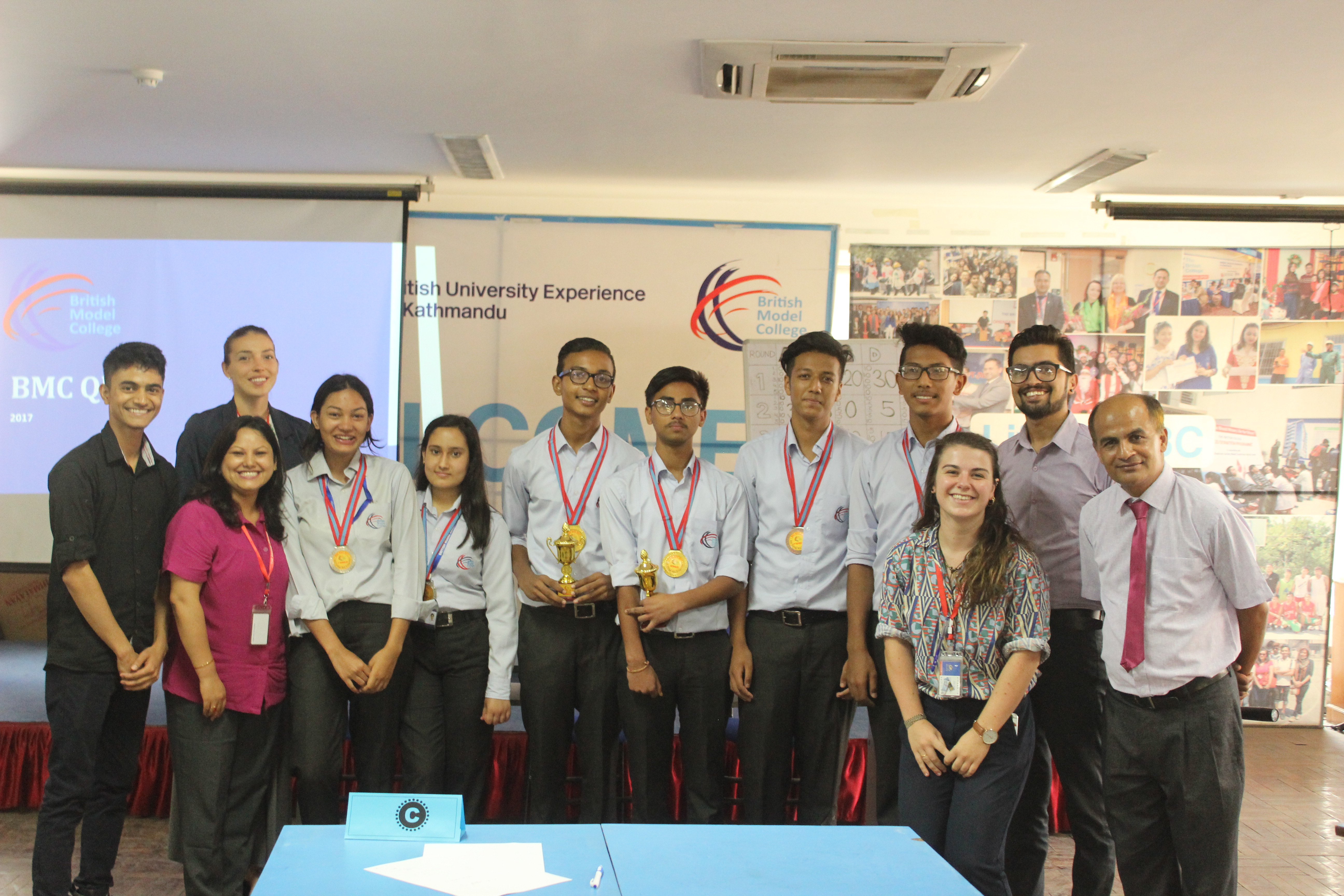 A Level students battled it out this morning in the Annual BMC Quiz. From the preliminary round last week, five teams emerged as the finalist and took their seats in the conference hall for four rounds of intense questioning by resident quiz masters Bethan Ellis and Pawan Bhattarai. The teams made up of two contestants, began with the general knowledge round. Team D had a flying start scoring 30 points and topping the score board, with Team E trailing behind on only 5 points. In the category round however Team D, after a number of wrong answers fell to 3rd place with team A taking the lead. The buzzer round followed with teams struggling to answer the difficult questions. Despite not making the cut for the final, audience members won some of their own prizes by providing the correct answers. The final round, the quick fire round, challenged the teams and ended in a nail-biting three way tie. After five additional questions and an intense battle Team A came out on top, winning the ultimate prize and title of BMC Quiz Champions 2017.
The runners up and winners were awarded their medals and trophies by Medina Shakya, A Level Programme Head who congratulated them all for their hard-work and sportsmanship throughout the BMC Quiz Programme.
Thank you for all those students who participated and again congratulations to our winners Team A, Piyush Singh and Kshitiz Pant of AS Level.