Bidding a goodbye to Summer School 2016 attendees
Published on : July 28, 2016 at 10:06 AM
Published on : July 28, 2016 at 10:06 AM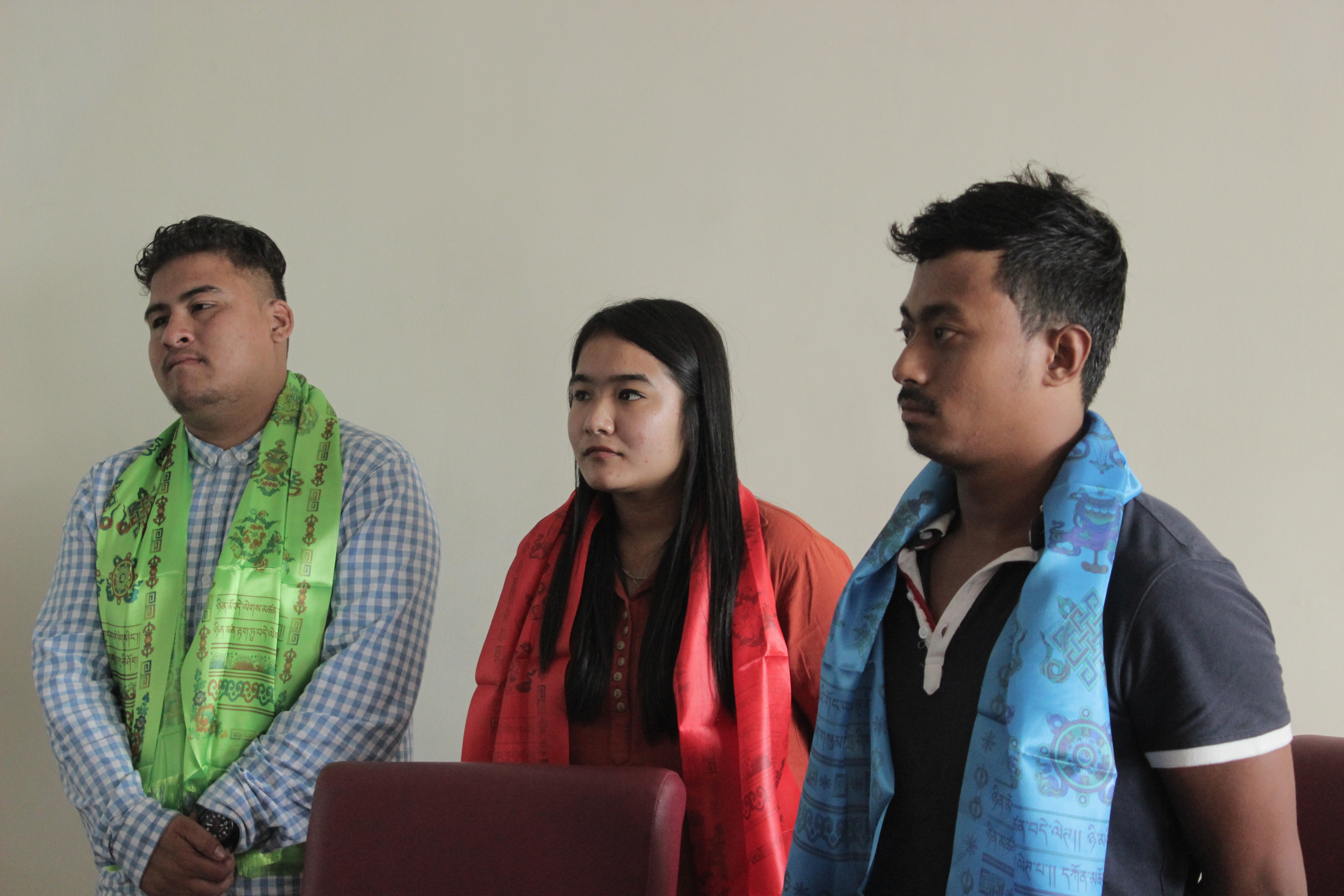 We are happy to announce that a group of students of The British College, Kathmandu are temporarily leaving Nepal, and heading to London and Bristol where they will participate in a 'Language and Cultural Summer School' at The University of the West of England. The course is commencing on the 1st August and will run for two weeks.

As well as the academic side of things student will explore the UK with day trips to Oxford, Bath, Bristol and London including the opportunity to visit art galleries/exhibitions and much more! The two week summer school will provide them with the opportunity to experience a UK university and true British culture.

Wishing the students a safe journey, the Principal, Dr. Michael J. Barnes presented each student with a traditional khada. The programme leaders, Mr. Arun Joshi and Mr. Prajwal Shrestha, and the Student Services team were also present to bid farewell to the students. In preparation for their trip the Principal gave a short speech briefing them about UK life. The two program leaders also shared their experiences of the UK; how to interact with international students and how to build a good relationship with the students of UWE.

The CEO of TBC, Mr. Rajen Kandel also wished them a good luck and urged that they enjoy every bit of their summer break.