Latest Information on Coronavirus - (COVID-19) from The British College
Latest Information on Coronavirus - (COVID-19) from The British College

Coronavirus disease (COVID-19) is an infectious disease caused by a new virus. The disease causes respiratory illness (like the flu) with symptoms such as a cough, fever, and in more severe cases, difficulty breathing. You can protect yourself by washing your hands frequently, avoiding touching your face, and avoiding close contact (1 meter or 3 feet) with people who are unwell.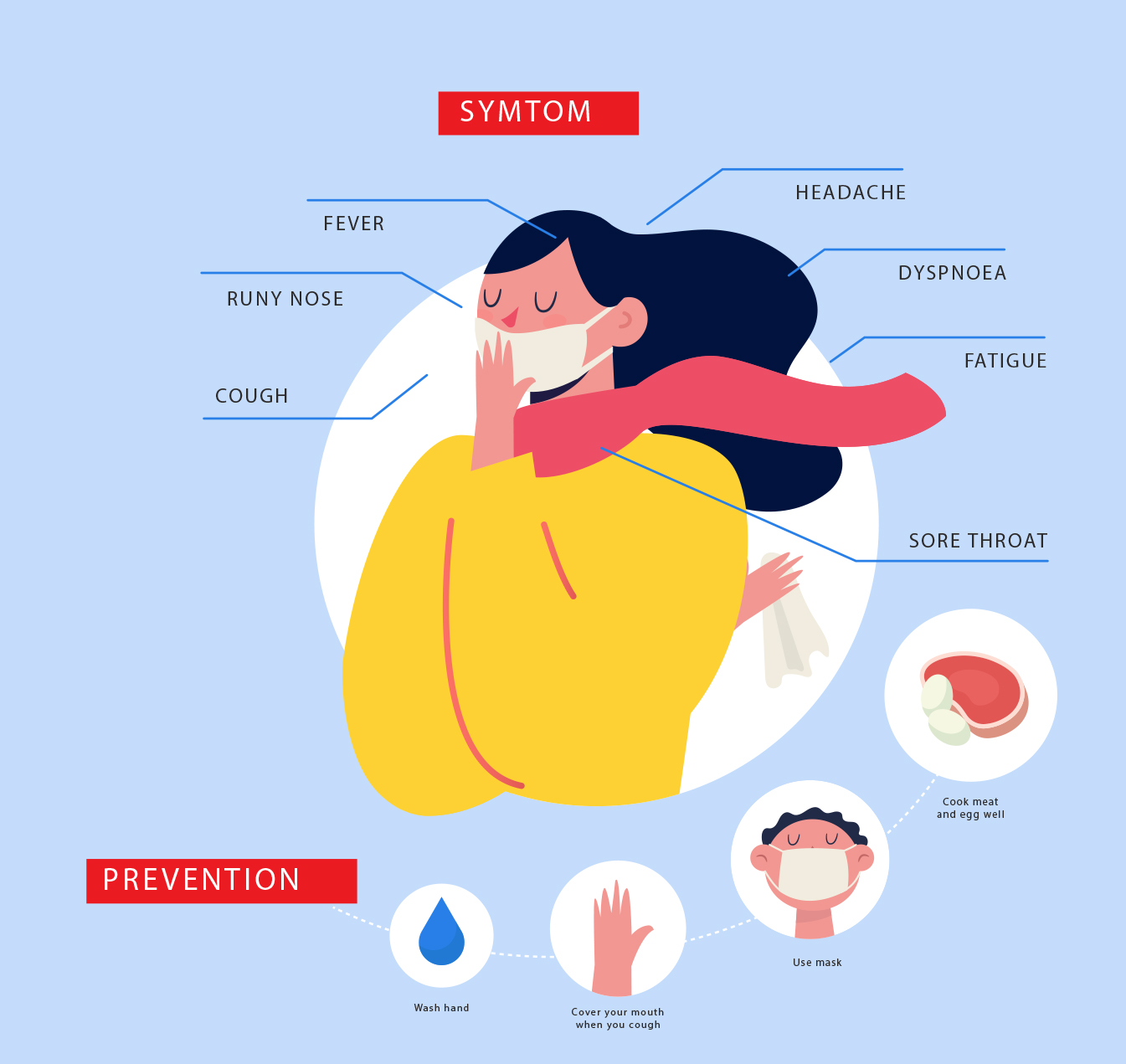 The college is following advice from the Government of Nepal. We have taken steps to contact students to ensure that everyone has access to the latest advice.
We ask all the students to regularly check the Coronavirus (COVID-19) advice from a reliable source. We will also continuously communicate with you through our college email via bulk emails.

Student wellbeing and reporting
If you believe you have the symptoms, or have been diagnosed with the Coronavirus (COVID-19), or are aware of any students affected, please dial ministry of health and population toll-free hotline number 1115 number to report your case.

Please be assured that should you fall ill with this virus and have to self-isolate, now, or at any time, we will make sure you do not suffer academic disadvantage.
We can all protect ourselves and others by following government advice around social distancing, shielding of extremely vulnerable people, and self-isolating if we display any symptoms, no matter how mild. If you live with others and you are the first in the household to have symptoms of coronavirus, then you must stay at home for 7 days, but all other household members who remain well must stay at home and not leave the house for 14 days. The 14-day period starts from the day when the first person in the house became ill. Do not go to a pharmacy or hospital. You do not need to contact 1115 to tell them you're staying at home. Read the advice about staying at home. Use the 1115 service if: you feel you cannot cope with your symptoms at home your condition gets worse your symptoms do not get better after 7 days
The Student Services Department will be supporting students and staff via their telephone, hotline number and email services. We appreciate that many of you may have gone home or may be self-isolating at various points in the coming weeks and we want to ensure that we continue to support you during this time. All the departments' hotline number are available and can be contacted for any of your queries. Please ensure you continue keep your ID card safe so that you can access services on campus once things return to normal.
The Government is advising all those who are at increased risk of severe illness from coronavirus (COVID-19) to be more stringent in following social distancing measures. The Government's advice on social distancing includes avoiding large gatherings, and gatherings in smaller public spaces such as pubs, cinemas, restaurants, theatres, bars and clubs. Please familiarise yourself with the guidance to protect yourself and others.
We appreciate that colleagues may become increasingly concerned about the potential impact and the implications of the COVID-19 virus for them in the workplace. We understand that this is an unsettling time, and we are consistently following advice from the Government of Nepal, Health and Population Ministry.
We understand that due to coronavirus COVID-19 many colleagues will be working from home, or preparing to work from home. Therefore, it's vital that you are aware of the information that will help you to make this transition as easy and as safe as possible.

Work from home
We request all the staff to continue to work from home and request all to complete and update their daily report in the template that has been sent to you.

Reporting Mechanism-
1. All the Line Managers, PLs and Department Head kindly share a daily report on google drive at dreport@thebritishcollege.edu.np.
2. All the APL, Assistant Manager, Officers, Fulltime Faculties, Department Staff, kindly report to your Line Manager on a daily basis.

Note: Failing to send a daily report may lead to do the deduction from a reserved leave of the staff. Those staff to whom the work from home is not applicable will be notified separately by management for alternative mechanisms.
Also, request all the staff to take the necessary precautions and safety measures.

Recording of changes to working patterns
Any changes to working patterns related to the COVID-19 pandemic will not mean a permanent change to your terms and conditions.
Managers will retain an up-to-date list of colleagues who are working from home and make this information available if the higher management requests it.

Behavioural standards
Although we are experiencing un-precedented constraints on our day to day lives, both within and outside of work, and heightened worry for ourselves, our family and friends, you are still expected to continue to treat other colleagues with respect, tolerance and dignity at all times.

Will these guidelines change?
The COVID-19 Management Team, in conjunction with the HR team, will continue to monitor the Ministry of Health and Population, Nepal advice and guidance. This may result in changes to these guidelines over the coming months. This is a fast-changing situation and we will provide as much notice as reasonably necessary for any changes made. However, given that developments can occur overnight as we move through the pandemic period, we may not always be in a position to do so.
Latest Information on Coronavirus - (COVID-19) from The British College